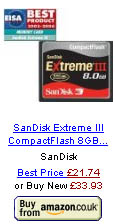 Is it really worth being a member?
One of my weddings this year is a £1500.00 package. The B&G found me via the SWPP site.
£99 a year resulting in a £1500.00 booking - do the math - Mark P
--

Having only joined the SWPP at Focus this year I am extremely satisfied with what I have benefited from to date:-
1. Website referrals from the SWPP site to mine - potential clients (each one worth INXS of £99),
2. Responses/recommendations from other members about different items of equipment required (saved approx £180 so far),
3. Opportunity to submit work for a qualification for £30 (difficult to cost)
Maths doesn't need to be your strong point to work out that all in all - £99 is very well 'invested'.
- Tony A
--

For me, the best thing about membership is being on this forum. You can ask questions, get advice on just about anything and get a laugh.
Financial Savings, yes savings - I renewed my Personal liability and Prof. Indemnity insurance last week, and being a member here knocked about £200 off the premium..... That'll pay my SWPP subs for 2 years!
Qualifications, critique and - We all know we can take a good photo, some better than others, but if any one of us becomes complacent and decides they know it all, the game's up. It might be cliche but I for one want to continue to improve my photography, and even simple things like preparing a shot for the weekly wedding competition gives me the motivation to do so.
Referrals - It's a great advertising platform, and clients automatically feel reassured when they see you're a member of a professional body.- Ewan C
Join us today and start receiving the benefits of membership that will dramatically help your business.