The Societies Newsletter
Competitions | Featured Superclass | Photographic News | Members Day | Societies' Forum | Member Benefits | Ice Light 2 Comp
Competitions

5 days left to enter Augusts' Monthly Image Competition
Deadline Tuesday 1st September 08:00 BST
Even though we receive up to 2,000 entries per month sadly 100s of our talented members as yet have not participated. So for all those who haven't submitted then make this month extra special by uploading your images today.
http://www.thesocieties.net/competition/
Forgotten the upload instructions - no problem visit the Forum
https://thesocieties.net/forum/index.php/topic,21861.0.html
Win a high spec Fujifilm camera & lens, plus a trip to WPPI in Las Vegas with 5 nights accommodation*

*Winners are announced at the Awards Night at the 2016 Convention
Last few days to enter the open to all competitions
Deadline Tuesday 1st September 08:00 BST

Amazing Creatures http://sinwp.com/
Aerial Photography http://sicip.net/aer/
Global Village http://sittp.com/glo/
Boudoir Photography http://sifgp.com/boud/
Scoring Photography http://sislp.com/scor/
Entries are invited from everyone who is interested in photography
2016 Convention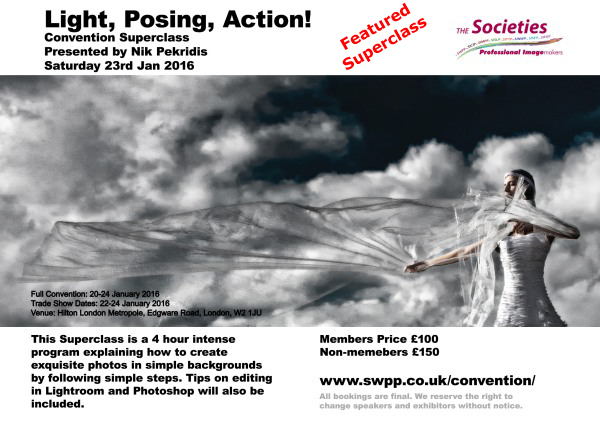 What's on at the 2016 Convention
Exhibitors http://swpp.co.uk/convention/exhibitors/
Masterclasses http://swpp.co.uk/convention/2016/Masterclass.htm
Superclasses http://swpp.co.uk/convention/2016/Superclass.htm
Location Shoots http://swpp.co.uk/convention/2016/Location.htm
Plus Business School, 20x16 Print Competition, Qualifications and Awards Night can really afford to miss out?
Booking now is highly advisable as classes will start selling out. http://swpp.co.uk/convention/
Latest Photography News
Last chance to win with Fotospeed
New AKVIS Wedding Frames Special Pack Frame Your Love Story
Hague PH100 Mini Remote Pan Tilt Powerhead
Cube the musthave device for creative professionals
Douglas Software Launches Version 470 of Sun Moon Calculator
Read all the news here http://swpp.co.uk/news/2015/index.htm

The Societies' Online Forum
The Societies Forum
If you want to talk photography with fellow photographers, then there is no better place than The Societies Forum.

Chat, socialise and keep up to speed with the latest business and photographic trends in the privacy of a members' only forum.
Hot Topics -
Convention 2016 is ALMOST HERE!
Facebook Group
Wedding Week 27 - Arches - Voting
General Week 28 - Travel - Winners
Sales Advice Needed
Quick offers
New to the Forum?

We all know it can be a little daunting to post on a busy Forum for the first time, so we have created a special section where you can just say hello. https://thesocieties.net/forum/index.php/board,29.0.html

for more information https://thesocieties.net/forum/
Members Day

Join Mark Cleghorn at The Photographer Academy Studios in Barry near Cardiff in South Wales for an exciting seminar showing you how to take your portraiture photography to another level.

During the day you will get to see his:
10 point plan for lighting, based on his clock and compass lighting method as he shoots live with a model.
The Finishing of the images for sale and beyond in Photoshop using the images shot on the day.
Plus planning for the future, a look at what could be the future of professional photography.
Early booking is essential and restricted in numbers. The session starts at 11am and finishes at 4pm, Lunches are available to purchase on the day.

Thursday the 8th of October
http://swpp.co.uk/seminars/BarryThursday8-10-15.htm
*Please note that the day event is Free of Charge but there is a compulsory payment of £5 towards Lunch and Refreshments
---
Member Benefits

We have many benefits of membership, one of these being our invaluable 'Mentor Me' programme through which you receive a one to one appraisal of your work and advice for progression. Once you are a member, all reports include recommendations for participation in training programmes pertinent to your professional development and it doesn't just stop at reaching your Licentiateship. In fact, that is only the beginning on a journey of life. A great opportunity to have help from leading practitioners in the photographic industry.

Why struggle when help is at hand? Our Mentoring team are here to give you first class advice on your imagery and help you to create the very best images for your clients and lead to qualifications.

Members are requested to complete our online form for mentoring. Once completed you will be directed to our MailBigFile upload facility, this will substantially speed up uploads for our members.
Remember to save the files as jpgs
Number 01 - 20
2000 pixels on the longest side
Create a contact sheet with all 20 images
Compress all the files into one zip folder
Please then rename the zip file
YourName_MembershipNumber_qualification/mentoring
i.e John_Jones_12345_mentoring.zip
Join Today
£30 Convention Voucher
When joining either Professional or Enthusiast membership not only will be able to purchase tickets at the member's discounted price, you will also receive a £30 complimentary 2016 Convention voucher to use against any ticket.
How's that for an incentive to join?

http://thesocieties.net/join/
Win an Ice Light 2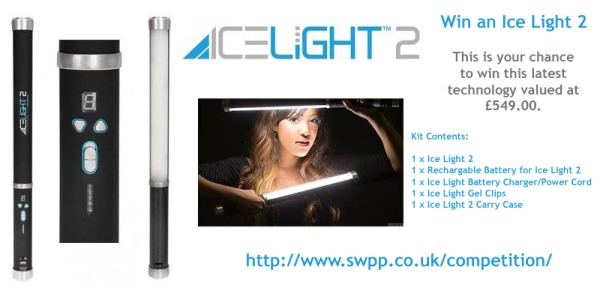 Keep up to date on what's happening with The Societies
Follow us on Twitter

Follow us on Facebook