Weekly Forum Photographic Competitions
This Weeks Forum Competitions are now open:
EXTRA - Your Best Wedding Image of 2009 (Wedding)
EXTRA - Your Best Image of 2009 (General)
Week 41 - Off Camera Flash (Wedding)
Week 41 - Eyes (General)

Week 40 Voting - Throwing the Bouquet (Wedding)
Week 40 Voting - High Key Lighting (General)

Week 39 Winners - Staircase (Wedding)
Week 39 Winners - Weather (General)
https://thesocieties.net/forum/ for more information.
November Monthly Competition

November's competition has now been judged and the results are online.
The Judges choice award for November has been announced.
The winner will receive a Fujifilm Finepix Z30
http://swpp.co.uk/comps.htm for more information.
Who Will Win Photographer of the Year 09?
The Winners for 2009 will be announced Sunday Jan 17 at our
Photographer of the Year Awards dinner.
Photographer's Guide to Wedding Album Design and Sales, 2nd Edition

Albums are the most profitable product offered by wedding photographers, but also one of the most complicated to design, assemble and market. In this book, Bob Coates takes you inside the process, showing you the possibilities and offering suggestions for enhancing your bottom line. In each chapter, one photographer, carefully selected from among the best in the industry, discusses the creative choices they make for each design and how they market their work. By following along with these proven practices and techniques, photographers in all demographics can learn how to give their clients the "upscale" feel that results in happier customers and bigger sales.
Usually £23.99 Now £15.00
Lastolite 50cm (20") Reflector Sunfire/Silver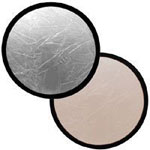 Lastolite, the original manufacturer of collapsible reflectors, continues to improve the quality and variety of it's reflector range. As well as the lifetime guarantee on reflector steel, Lastolite has also upgraded the rim tape to create a stronger, longer lasting reflector.

1. Collapsible/reversible.
2. Lifetime rim guarantee.
3. Upgraded rim tape.
4. Double coated reflective surfaces.
5. Collapses to a third of its original size.
Usually £20.00 Now £15.00
https://thesocieties.net/forum/index.php/topic,8938.0.html
CMD releases, Anton, their hottest design ever and announces their huge December sale.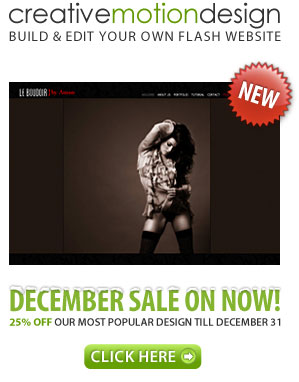 Get 25% Off Anton or any of their most popular designs until December 31st!
Anton's loaded with great features:
Super-large images that resize to fit your screen!
Upload your own custom backgrounds!
Change background colours on every page!
Customize Anton to incorporate your Branding & Style!
Fully Functioning Flash Websites starting at £57.
Check out their full range of professional quality flash websites loaded with features to help grow your photography business.
Easy to build and maintain yourself.
Customizable - incorporate your unique style & branding.
Worry-free hosting
Our most popular websites are 25% off during December. With websites from £57.00 to £177.00, and Hosting for just £60 a year, it's never been easier to take your online presence to the next level!
SOCIETY MEMBERS save an additional 10% when they use the promocode: swppdiscount at time of purchase.
See how CMD can help raise your profile on the web http://www.creativemotiondesign.com or call 44 208 123 0911 for more information.
IF YOU ARE PLANNING ON ATTENDING THE SOCIETIES CONVENTION, BE SURE TO DROP BY OUR STAND
(42 Champagne Suite)! We would love to meet you.