Weekly Forum Photographic Competitions
This Weeks Forum Competitions are now open:
Last chance the enter the weekly competitions this year!
EXTRA - Your Best Wedding Image of 2009 (Wedding)
EXTRA - Your Best Image of 2009 (General)
Week 42 - The Boys (Wedding)
Week 42 - Leading Lines (General)

Week 41 Voting - Off Camera Flash (Wedding)
Week 41 Voting - Eyes (General)

Week 40 Winners - Throwing the Bouquet (Wedding)
Week 40 Winners - High Key Lighting (General)
All the winners for the weekly competition will go through to a final vote for the favourite image of the year and the winner will receive a prize and be awarded, at the Annual Awards Night, the accolade of "Members Choice Wedding/General Photographer of the Year".

Also the images will go into Professional Imagemaker.
https://thesocieties.net/forum/ for more information.

Outdoor lighting is more variable than studio lighting, and while it presents unique challenges, the payoffs of mastering the light in such situations are many. In this comprehensive book, you'll learn how to control the effects of natural light to create top-quality portraits of any subject—from kids, to models, to families.
Dantzig provides a comprehensive look at lighting, giving you all of the tools you need to poduce the very best portrait results. He presents dozens of images (including several before-and-after shots and image sequences) and shows how each portrait was created. Step-by-step text makes it easy to learn how to use natural light, to understand when and how to supplement that light with flash fill, barebulb, and strobes, and how to select and use light modifiers for the most flattering portrait lighting effects. Numerous detailed lighting diagrams are also included, showing you how to re-create the lighting styles that top-notch professionals use to produce their perfectly rendered images.
Usually £25.00 Now £15.00
A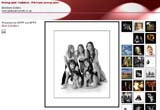 re you missing your FREE advertising opportunity?
Hundreds of members have already taken advantage of our online photographic exhibition. To get yours all you need to do is send in 15-30 jpegs to phil@swpp.co.uk at 400 pixels wide.
In addition you can also have a 'Signature Image' on your members page, again to do this send in your image to phil@swpp.co.uk at 400 pixels wide.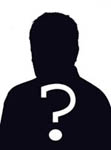 Who are you?
It is a proven fact that potential clients like to know who they are dealing with. With this in mind we have for some time been able to display an image on members pages of themselves. Many members have already taken advantage of this extra site facility and are reporting additional visitors to their sites and a positive increase in referrals. So do send in a image of yourself 200 pixels wide as a jpg to phil@swpp.co.uk and get yourself seen.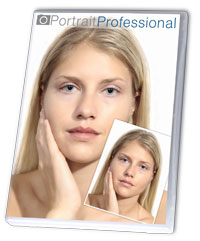 New Version 9 for Perfect Portraits and save an extra 15% !

Portrait Professional's updated Version 9 has just been launched from Anthropics Technology.

See pages 90-91 in the December/January issue of Imagemaker for an article on skin enhancement.

Save hours of time trying to obtain similar results with Photoshop! Literally in a few minutes, this highly acclaimed quick and easy to use photo editing and airbrushing software, subtly reshapes faces, fix skin blemishes, whitens teeth, removes wrinkles and adjust lighting plus much more – all at the click of a button… and is now available for Mac users as well.
A Studio version is now also available as a Photoshop plug in.

Portrait Professional V9 is currently on a web launch offer which ends in a couple of days showing an extra 15% saving on the Studio version for only £49.95 with the Standard V9 at £34.95 plus you can claim a further 10% off by quoting code pim12e - PRICE RISE IMMINENT!

To purchase the software or download a free trial please go to www.pprof.com