Going for Gold!
We are pleased to announce the results of the May 2015 Monthly Image Competition.

Over 950 images were entered in to May's competition and 15 photographs were awarded a Gold award.

Please follow http://www.thesocieties.net/image_competition-2015/ to view all Gold Awards and Highly Commended Awards for May 2015.

*Please note that scores will no longer appear under each individual image on the competition homepage, if your image is not listed in the galleries in the link above then it did not gain an award this month.

Romana Wyllie from Malta was awarded this month's Judges Choice Award winning prizes sponsored by Light Blue Software, Colorworld Imaging and Datacolor.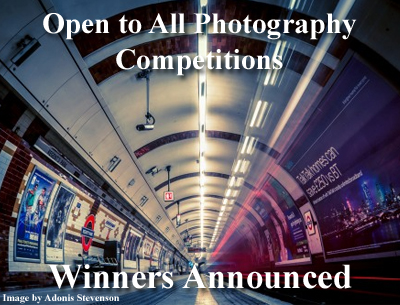 May Photographic Competitions Winners Announced
World in Motion
http://sittp.com/wor/1st.htm

Living Planet
http://sinwp.com/liv/1st.htm
June Photographic Competitions Open to all

Discovering Wildlife
http://sinwp.com/dis-wild/

Cultures and Traditions
http://sittp.com/cul-trad/

Interiors
http://sicip.net/int/

On the Ball
http://sislp.com/on/

Fashionable
http://sifgp.com/fas/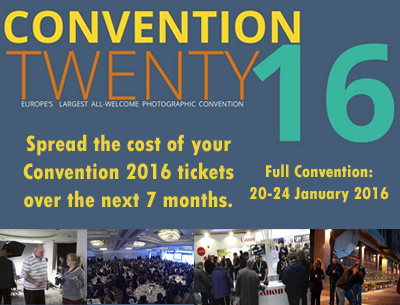 2016 Convention
To make it easier for you to book your Convention tickets, we have a payment plan that will enable you to pay monthly over the next 7 months
swpp.co.uk/convention/tickets.htm
Featured Classes
Introduction to Art Nude Photography, Superclass by John Denton

Ultimate Branding, Superclass by Brett Florens

Luxurious Light, Masterclass by Jerry Ghionis

West End Street Photography, Location Seminar by Kevin Mullins

The Style, The Brand, The Sale, Business School by Mark Cleghorn
If you are an aspiring professional this Convention and Trade Show is a must!
http://swpp.co.uk/convention/

£30 Convention Voucher
When joining either Professional or Enthusiast membership not only will be able to purchase tickets at the member's discounted price, you will also receive a £30 complimentary 2016 Convention voucher to use against any ticket.
How's that for an incentive to join?

http://thesocieties.net/join/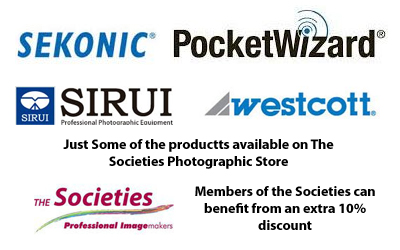 Photo Products available at discounted prices for members

Visit the forum for more details on discount
https://thesocieties.net/forum/index.php/topic,36479.0.html


Latest photographic news
Rotolight ANOVA V2 receives the ultimate Seal of Approval

Test Wow Olympus trybeforeyoubuy offer builds peace of mind into products

ExpoImaging announces improvements to their popular professional white balance filter for photography professionals

Macphun Noiseless gets Fitter Faster and Learns new Languages

http://swpp.co.uk/news/2015/index.htm

We have many benefits of membership, one of these being our invaluable 'Mentor Me' programme through which you receive a one to one appraisal of your work and advice for progression. Once you are a member, all reports include recommendations for participation in training programmes pertinent to your professional development and it doesn't just stop at reaching your Licentiateship. In fact, that is only the beginning on a journey of life. A great opportunity to have help from leading practitioners in the photographic industry.

Why struggle when help is at hand? Our Mentoring team are here to give you first class advice on your imagery and help you to create the very best images for your clients and lead to qualifications.

Members are requested to complete our online form for mentoring. Once completed you will be directed to our MailBigFile upload facility, this will substantially speed up uploads for our members.
Remember to save the files as jpgs
Number 01 - 20
2000 pixels on the longest side
Create a contact sheet with all 20 images
Compress all the files into one zip folder
Please then rename the zip file
YourName_MembershipNumber_qualification/mentoring
i.e John_Jones_12345_mentoring.zip