Join now for only £10 a month
We have just introduced a new payment plan where you can pay £10 a month via Direct Debit, Hassle Free.
You too could take advantage of our exclusive insurance deals, active forum, listing on our highly ranked site, and much more.
Click here for more information on joining.
Benefits of Membership
Free listing on our web site
Professional Imagemaker magazine
Online Photographic Forum
Online Exhibition
The Monthly Image Competition
Mentor Me Programme
Qualifications
Free Welcome Gift on joining
Discounts on accepting card payments*
Reduced Insurance Rates*

*UK & Ireland only
Monthly Competition

The monthly competition has been judged.

Click here to see the winners
The Judges choice awards for April has been announced.
The winner will receive a Fujifilm Finepix S1500
The Societies Open Days
June 3 - Loxleys Glasgow
June 4 - The Flash Centre Leeds
June 8 - Nikon Kingston Upon Thames
June 10 - Photomart N London
June 15 - South West Photo Mount Devon
June 17 - Park Cameras Brighton
June 29 - Wallbank Manchester
June 30 - Cambrian N Wales
Mentor Me, Live Demo's, Qualifications and much more.
Click here for more information.
The Big 'L' Challenge is postponed until the Autumn, as so many members have asked for more time to work on their images and get mentored.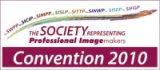 The tickets are now on sale for the 2010 Convention.
We have made a page to explain what is included in each ticket, please see the 'Tickets Explained' page for more details.
STOP PRESS! We now have payment plans available to help spread the cost of your Convention tickets.
Please phone 00 44 (0) 1745 356935 for more details.
The Imaging Show

The Imaging Show Exhibitors:
Canon, Nikon, Fotospeed, Olympus, Sony, Kenro, Bogen, Intro 2020, Daymen, The Societies. Pentax, Sigma, Leica, Bob Rigby, Computer World

Wednesday 13 May

Venue: Cambrian Photography Ltd.
87-89 abergele Rd
Colwyn Bay LL29 7SA
Tel 01492 532510
http://www.cambrianphoto.co.uk
Deals & Events of the day
Half price sensor cleaning
Demonstrations by Margret Salisbury on Fotospeed paper and canvas wrapping
Various free seminars.
Discounts on photographic accessories
Deals on Equipment through the day