September 2012 Monthly Competition Results
The September monthly competition has been judged. To view the Golds please see: http://swpp.co.uk/image_competition-2012/Sep/winnerspg01.htm
Judges Choice Award
The Judges Choice Award for September has been announced.
The winner will receive £100 from Fujifilm. To view the winner please see: http://swpp.co.uk/image_competition-2012/September.htm
October's Monthly Competition is now open.
http://swpp.co.uk/comps.htm for more information.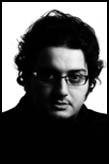 Featured Seminar - Believe in better Pictures, Improve your style, uncover the Magic of digital Imaging.
Ramon Sammut - October Tour 2012
Join Ramon in this fantastic tour on the UK. Ramon is a Senior Image Editor / Photographer / Owner of I labs in Malta and Photoshop Guru.

Ramon is one of the most sought after Photoshop Lecturers in the world.
Looking at the working area and explaining raw
Post production Image Lighting through Soft-boxes, Snoot's, barn doors and strip lights.
Automations and Image workflows.
Digital Wedding editing and layout composing.
Avangarde techniques in portraiture
Creating protective pdf proofs.
Bristol 7 October
Surrey 8 October
Leicestershire 9 October
Cheshire 10 October
Glasgow 11 October

Doug Box's Flash Photography: On- and Off- Camera Techniques - Last Copy in stock
Offering an in-depth look at the camera controls that come into play when using an off-camera flash - including radio slave, optical triggers, wired flash communication, and more - this photography resource gives step-by-step instructions for producing expertly lit portraits and wedding photographs in every imaginable lighting scenario.
Usually £24.99 Now £13.00
Save: 48% offf

Art and Business of Photo Editing - Only 2 left in stock
Learn the whys and hows of fine-tuning your images, and deliver your most powerful and exacting work to publishers and customers each and every time. Features lessons on: balance, patterns and order; composition; subject emphasis techniques; targeting your images for the right market; evaluating a photo's technical merits.
Usually £21.99 Now £13.00
Save: 41% off