Show Guide 2013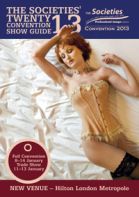 The 2013 Convention Show Guide will start to hit your doorsteps within the next couple of week's, but in the meantime if you wish to download your free copy for iOS devices from the itunes store, Through the Professional Imagemaker app. https://itunes.apple.com/us/app/professional-imagemaker/id489811498?ls=1&mt=8

Also the digital edition of the show guide is available to view on the website here
http://edition.pagesuite-professional.co.uk//launch.aspx?eid=2e484370-0310-4efa-a1e3-4c7a56469ad6
Seminars - Last Few Places
FIRM Weddings (Fashionable, Intimate, Romantic and Modern) - Gordon McGowan - Superclass
The modern couple is bombarded with stunning imagery from magazines, billboards and music videos, promoting everything from fashion and beauty products to holidays. These are our future clients, our wedding couples, they want us to make them look like their modern day icons, to have images from their wedding day they can display as art within their homes.
Sunday 13 Jan 2013
http://swpp.co.uk/convention/2013/title-class-McGowan2239WeddingSunday.htm
-----------------------------------------------------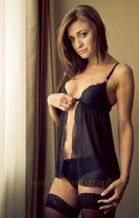 Natural Light Boudoir - John Denton - Superclass
Using just the light flooding into the suite John will explore the world of Boudoir posing. He will demonstrate how to use ambient light to emphasise the positives of all range of body shapes as well as talking through how to maximise the potential of your Boudoir business. This will be a practical session so bring your camera, bring some ideas and shoot them in a range of Boudoir styles from nude to lingerie. John promises that he will not use any flash or video light in this session and it will be a true test of his, and your own, ingenuity with light.
Sunday 13 Jan 2013
http://swpp.co.uk/convention/2013/title-class-Denton28749BoudoirSunday.htm
Trade Show Deals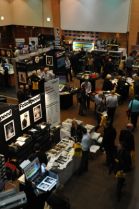 Can you afford not to miss these Exclusive 2013 Convention discount vouchers, deals and prize draws
Trade Show Opening Times
Friday, Saturday and Sunday 10:00–17:00

Pre-register before 24 December 2012 to avoid £6 entry fee to Trade Show
Accommodation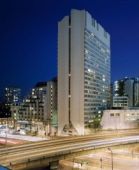 Check out some of the room rates available at the Convention, also if travelling from overseas book your flights now to avoid over charging.

Hotel - London Metropole Hotel, Edgware Road, London, W2 1JU

For more info on room rates please check the Forum
https://thesocieties.net/forum/index.php/topic,27855.0.html

Check out the Video on the new venue
http://swpp.co.uk/convention/hilton_london-news.htm
The Big 'L' Challege at The Convention

At the 2013 Societies Convention we are laying down the challenge to our valued members to gain Qualification accreditation for their work.

Judging will take place in a number of open rooms at Hammersmith Hilton London Metropole Hotel on Wednesday 9 Jan 2012 10.00-17.00 and Thursday 10 Jan 10.00-14.00

We are now using a Time slot system to make it easier for you to book into the Big 'L' Challenge.

http://swpp.co.uk/convention/big_l_challenge.htm

Book here - https://swpp.co.uk/secure/big_l_challenge_at_the_convention.htm
All Other Convention Information
For everything else regarding the Societies Convention 2013, e.g. Tickets explained, Seminar schedules, 20x16 competition, hotel layout plus more, please click here -
http://swpp.co.uk/convention/