In this week's newsletter - Photography Seminars, Competitions, Professional Imagemaker, Successful Member's Profile, Online Forum plus more..


The Gold awards for March's Monthly Image Competition have been announced

To see the gold winning images please check out the link below
http://swpp.co.uk/image_competition-2014/Mar/winnerspg01.htm
The Judges Choice Award for March has also been chosen, to view the winning image click here http://swpp.co.uk/image_competition-2014/March.htm
April competition is now open
http://thesocieties.net/competition/

---
We are happy to announce the winners of our open to all photographic competitions
Cityscapes - http://sittp.com/city/entries-13.htm
Weather - http://sinwp.com/wea/entries-08.htm
Speed - http://sislp.com/speed/entries-07.htm
Adorable Pets - http://swpp.co.uk/pets/entries-11.htm
Don't forget to check out the new competitions which are open throughout April
Memorable Moments - http://swpp.co.uk/memor/
Documentary Photography - http://sittp.com/doc/
Natural Beauty - http://sinwp.com/beau/
Architecture - http://sicip.net/arc/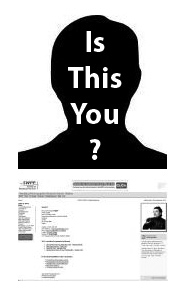 Members' Profile Page
This week we are asking our members to check your member's page for the following:

Correct contact information
Address
Email
Website
Phone number
Facebook page
Twitter name, etc

Also, to help you reach potential clients, we ask you to let us know which type of photography you specialise in, whether it be from weddings, portraits to location shoots or pet photography.

Remember let your customers know who you are by sending us an image of yourself along with a signature image of you best work.

If you notice any errors or would like to update information on your page. Please email ben@swpp.co.uk

Don't forget to showcase your work and get an online exhibition, to add this please use the mail big file upload facility http://www.thesocieties.net/upload/.
Selecting 'Online Services' in the drop down box and upload up to 30 of your best images.

Passion not Camera Fashion - Monday 7 April 2014 - Richard P Walton
http://swpp.co.uk/seminars/DublinMonday7-4-14.htm

Stock Photography…A License to Print Money - Thursday 10 April 2014 - Dave Wall
http://swpp.co.uk/seminars/InvernessThursday10-4-14.htm

Stock Photography…A License to Print Money - Friday 11 April 2014 - Dave Wall
http://swpp.co.uk/seminars/CumbernauldFriday11-4-14.htm

Branding, Business, Tools and Technique - Tuesday 13 May 2014 - Kevin Mullins
http://swpp.co.uk/seminars/ManchesterTuesday13-5-14.htm

Branding, Business, Tools and Technique - Wednesday 14 May 2014 - Kevin Mullins
http://swpp.co.uk/seminars/YorkWednesday14-5-14.htm

Branding, Business, Tools and Technique - Thursday 15 May 2014 - Kevin Mullins
http://swpp.co.uk/seminars/NottinghamThursday15-5-14.htm
List of all seminars can be found here http://swpp.co.uk/seminars/


The Perma Jet Print Academy
http://swpp.co.uk/news/2014/The-Perma-Jet-Print-Academy.htm

Lights, Camera, Action - Nikon used by new 247 TV channel
http://swpp.co.uk/news/2014/Lights-Camera-Action--Nikon-used-by-new-247-TV-channel.htm

New CorelDRAW Graphics Suite X7 Gives Users the Power to Design Their Way
http://swpp.co.uk/news/2014/New-CorelDRAW-Graphics-Suite-X7-Gives-Users-the-Power-to-Design-Their-Way.htm

Romantic Music for the Wedding Photographer
http://swpp.co.uk/news/2014/Romantic-Music-for-the-Wedding-Photographer.htm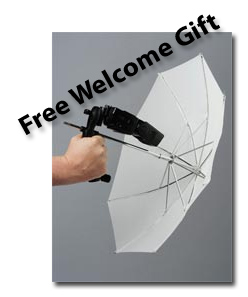 Join today for only £99 and receive a Lastolite Brolley Grip and Umbrella as your welcome gift

10 Reasons to Join The Societies
Professional Imagemaker Magazine - including Digital editions

Online Photographic Forum

Mentor Me Programme

Reduced Insurance Rates

Free Listing on our Website

Monthly Image Competition

Qualifications by Submission of Work

Reduced Rate Merchant Service Facilities

Trade Sponsored Promotions for Members

Discounts on Annual Convention

Please use the secure form linked below to join The Societies: https://swpp.co.uk/secure/join.htm

For more information on joining please see: http://swpp.co.uk/join.htm

Keeping in touch with fellow photographers on The Societies' Forum, we believe is one of the most significant benefits of membership.

Whatever stage you are at in your career, forum membership gives you the opportunity to:

Be at the forefront of knowledge sharing and best practice thinking
Keep up to date with current photo issues
Debate with experts in specialist areas
Network with other photographers
Add to your continuous professional development

The weekly competitions are popular with the members. Each week a new theme is selected for both the Wedding and General competitions and members are able to vote for the winning image from the previous weeks entries.

We have added a board specifically for The Societies Announcements. This will keep you updated with all the latest news from head office.
https://thesocieties.net/forum/index.php/board,77.0.html

The members who regularly use the forum will make you feel very welcome and you can join in by saying hello in the dedicated 'Introduce Yourself' section.
https://thesocieties.net/forum/index.php/board,29.0.html
Check out some of the Hot Topics
Fujifilm X-T 1
https://thesocieties.net/forum/index.php/topic,33460.0/topicseen.html

Something Special
https://thesocieties.net/forum/index.php/topic,33837.0/topicseen.html

Colour Muslin Backgrounds
https://thesocieties.net/forum/index.php/topic,33709.0/topicseen.html

Grand National Sweepstake 2014
https://thesocieties.net/forum/index.php/topic,33827.0.html

General Week 11 - Simple - Voting
https://thesocieties.net/forum/index.php/topic,33844.0.html


The Societies' Online Bookstore

Top 5 bestsellers - £10 unless stated - Free UK postage

Minimalist Lighting - Professional Techniques for Studio
Understanding and Controlling Strobe Lighting
Children's Portrait Photography A Photojournalistic Approach
The Digital Photographer's Guide to Light Modifiers
Lighting Techniques for Low Key Portrait Photography

---

Upcoming webinars from Datacolor
Get Smarter, Free Your Colour: Attend a Free Colour Management Webinar from Datacolor

Whether you're new to colour management or a seasoned professional our free webinars will help you understand the ins and outs of a colour managed workflow. It can be so easy to get great colours from shoot to edit to final prints!

http://spyder.datacolor.com/webinars/swpp/
Panoramic Capture with Nikon Evangelist - Michael Eleftheriades - 2014/04/03
Landscape Image Editing and Enhancement: New Editing Tools for Photoshop and Lightroom 5 – Co-sponsor: Macphun Software - 2014/04/16
Top Tips with Adobe Lightroom and Photoshop - 2014/05/06
Extend your Photography – Co-sponsor: X-Shot - 2014/05/07
Calibration for the Capture Stage of the Digital Workflow - 2014/05/20
Fundamentals of Image Editing – Using Layer Masks for Compositing in Photoshop - 2014/06/03
Time-lapse Photography – The Move from Still to Motion - 2014/06/12
Register today, to attend these free Webinars
The Societies - 6 Bath Street, Rhyl, LL18 3EB - Tel 0044 1745 356935