The Societies Newsletter
2016 Convention | Featured Superclass | Photographic News | Monthly and Open Competitions | Digital Imaging Show | Member Benefits
2016 Convention

To make it easier for you to book your Convention tickets, we have a payment plan that will enable you to pay monthly over the next 5 months
swpp.co.uk/convention/tickets.htm
The 2016 Convention is a veritable feast of education, with five days of action packed programmes designed to help you put your imagery ahead of the game. The three day Trade Show spanning the Friday to Sunday is a gathering of the who's who in the photographic industry, with the 'big guns' present and eager to show you the latest in technology and design.
Exhibitors http://swpp.co.uk/convention/exhibitors/
Masterclasses http://swpp.co.uk/convention/2016/Masterclass.htm
Superclasses http://swpp.co.uk/convention/2016/Superclass.htm
Location Shoots http://swpp.co.uk/convention/2016/Location.htm
Plus Business School, 20x16 Print Competition, Qualifications and Awards Night can really afford to miss out?
Booking now is highly advisable as classes will start selling out. http://swpp.co.uk/convention/


The Societies' 2016 Convention - Featured Superclass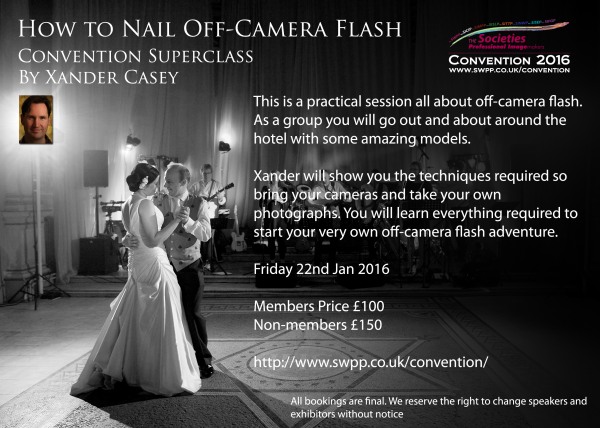 Latest Photography News
Macphun Adds Powerful Batch Processing To Noiseless
Canon is recognised with three esteemed EISA Awards
DxO ONE Connected Camera Wins Top 2015 EISA Award
Nikon has won a prestigious accolade in this yeas EISA awards
Braun launches new Camera Bags
AKVIS announces the release of AKVIS Enhancer 150 for Windows and Mac OS X
Double honors at the 2015 EISA Awards for Fujifilm
Tamron 1530mm wins EISA award
Panasonics 4K Digital Imaging Products Named Best Product by EISA
Read all the news here http://swpp.co.uk/news/2015/index.htm

Digital Imaging Shows

The Digital Imaging Road Shows provide a range of trade shows, seminars, and photographic events across the UK aimed at the professional and aspiring photographer.

Exeter - 16 September
Reading - 17 September *Important Announcement
Birmingham - 7 October
Milton Keynes - 4 November

Register for your free tickets today! http://thesocieties.net/roadshows/
*Venue Change for Reading - New Venue Coppid Beech Hotel, John Nike Way, Bracknell, RG12 8TF
Competitions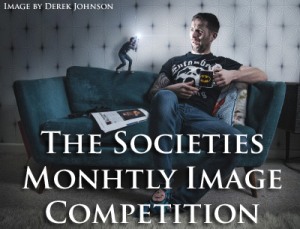 Going for Gold!
Even though we receive up to 2,000 entries per month sadly 100s of our talented members as yet have not participated.
So for all those who haven't submitted then make this month extra special by uploading your images today.
---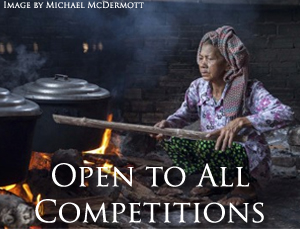 Open to All Competitions
Amazing Creatures Photography
Aerial Photography
Global Village Photography
Boudoir Photography
Scoring Photography
Member Benefits

We have many benefits of membership, one of these being our invaluable 'Mentor Me' programme through which you receive a one to one appraisal of your work and advice for progression. Once you are a member, all reports include recommendations for participation in training programmes pertinent to your professional development and it doesn't just stop at reaching your Licentiateship. In fact, that is only the beginning on a journey of life. A great opportunity to have help from leading practitioners in the photographic industry.

Why struggle when help is at hand? Our Mentoring team are here to give you first class advice on your imagery and help you to create the very best images for your clients and lead to qualifications.

Members are requested to complete our online form for mentoring. Once completed you will be directed to our MailBigFile upload facility, this will substantially speed up uploads for our members.
Remember to save the files as jpgs
Number 01 - 20
2000 pixels on the longest side
Create a contact sheet with all 20 images
Compress all the files into one zip folder
Please then rename the zip file
YourName_MembershipNumber_qualification/mentoring
i.e John_Jones_12345_mentoring.zip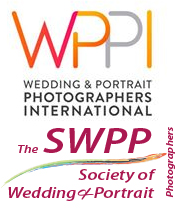 Professional membership with The Societies entitles you to joint membership with WPPI

The Societies members are now able to access previously exclusive WPPI competitions, be enrolled as a WPPI member and gain discounted rates to WPPI's annual Las Vegas Convention.

Benefits for Societies members:
Subscriptions to PDN and Rangefinder magazines in online and digital editions formats (printed version available at nominal fee)
Discounts and early registration for WPPI and PhotoPlus International Conference & Expo shows
Free listing on PhotoServe.com portfolio display site with hot links, 10 searchable specialties
Discounts of 30% on contest entry fees for all WPPI, Rangefinder and PDN contests
The Societies Forum
If you want to talk photography with fellow photographers, then there is no better place than The Societies Forum.

Chat, socialise and keep up to speed with the latest business and photographic trends in the privacy of a members' only forum.
Join Today
£30 Convention Voucher
When joining either Professional or Enthusiast membership not only will be able to purchase tickets at the member's discounted price, you will also receive a £30 complimentary 2016 Convention voucher to use against any ticket.
How's that for an incentive to join?

http://thesocieties.net/join/
Keep up to date on what's happening with The Societies
Follow us on Twitter

Follow us on Facebook