Europe's Largest All-welcome Photographic Convention is only weeks away and this year line up is incredible! -
find out more here...
Saturday 23rd February 2019 GMT
---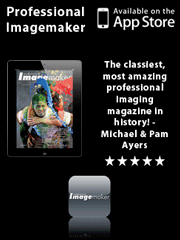 What went wrong?
These pages contain example of images and advice on how the image could have been improved or pitfalls to avoid
The Societies run many courses and seminars to help you learn from the industries experts, plus a highly beneficial 'Mentor Me' Programme, which is open to members worldwide.
Photo Quote: Photography is a system of visual editing. At bottom, it is a matter of surrounding with a frame a portion of one's cone of vision, while standing in the right place at the right time. Like chess, or writing, it is a matter of choosing from among given possibilities, but in the case of photography the number of possibilities is not finite but infinite. - John Szarkowski