Mosta
Gino Galea
ASWPPThis shows the qualification attained by Gino Galea within the SWPP and associated societies.
Gino Galea Photo Studio
198 Eucharistic Congress Road
Mosta
Mosta
Malta
tel:- +356 214 16537
mobile:- +356 794 255 61
web address:-
www.ginogalea.com/
e-mail:-
Gino Galea
facebook:-
Gino Galea Photo Studio
Specialist Photographer for :-
Wedding photography
Children
Portrait photography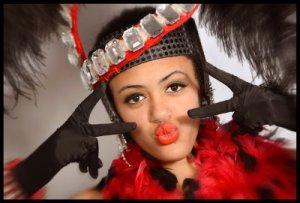 Gino Galea has an Exhibition here.
Gino Galea Photo Artist - Passion for Photography
I'm a full-time professional photographer based in Attard, Malta.
We base the established style of traditional photography while blending it with the current trends of contemporary and artistic imaging
Coming from a rather limited market such as Malta, I had to diversify my business. I was employed as the 'Official Company Photographer' with our national airline Air Malta plc for thirty two long years.
Consequently my photography has been based on corporate, PR, aviation, commercial and of course portraiture. This all lead to the preparation of high-quality images for the printing and online industry. Eventually I became more and more involved into weddings and studio photography when I opened up my own studio in due course.
I have been into pro photography for over thirty four years doing around 16 hour job almost daily.
Way back in the late seventies I was a keen aircraft enthusiast since my late father used to work with the Royal Air Force. Consequently I could not resist not investing in an affordable small camera at the time. Eventually I ended up doing official duties in the aviation industry through Air Malta plc which took my all the way with my cameras to the Boeing in Seattle, Airbus in Toulouse; Woodford in UK, Promos abroad, etc.
I cover weddings, portraiture, Maltese landscapes, aviation photography, etc.
I was a rather introvert person during childhood, however, I learned a lot to 'sel my ideas and my photography when I joined Air Malta plc.
These days I am very much involved in promoting the art of photography through the local media and regular TV and Radio spots which includes phone-ins, competitions and the rest.
I frequently attend places like Mdina in Malta, the Citadel in the sister island of Gozo, contrasting well with places like Las Vegas, London, Rome and the Greek islands... There are many more of course!
Beautiful lighting is consistently my inspiration together with many activities in our industry like those organised regularly by the SWPP. I've enjoyed many successes both in the local scene and even abroad. During the latter decade I was constrained to focus more and the 'commercial side' of my photography that what I really enjoyed doing before, namely, exhibiting and competing. I simply could not afford the time...Please have a look into this article.
Gino Galea
ARPS AMPA LBIPP AMPS AMIPP DipPP ASWPP
---
Gino Galea is an accomplished professional photographer who made his first steps in photography through his passion for aviation. A qualified draughtsman, Gino combined his artistic flair to his geometric training to establish himself as one of the leading photographers in Malta.
Gino has served as the official photographer of Air Malta plc for more than thirty two years since 1979, having regularly contributed images in the national airline's local, overseas publications and portals. This is in addition to the Malta Tourism Authority_s promotional images promoting the islands abroad over the years. Many consider such beautiful images as the initial inspiration to most of the prospective tourist to the Maltese islands.
Gino Galea's accolades, awards and qualifications are many and have seen him make the news for his skills regularly. Reportedly taking his inspiration from the beauty of the Maltese Islands, Gino takes a new and passionate perspective on all his photographic endeavours but one that he also applies lovingly to wedding photography. His unobtrusive style ensures he catches moments of real emotion between a bride and groom and their friends and family. His state of the art equipment makes a sturdy vessel through which he can create his cherished masterpieces.
Joining the Malta Photographic Society in 1989, Gino went on to win a number of local and international awards as he developed greater confidence with the photographic art form, including the Mazda Photo Contest in 1992 and again in 1994. Concurrently, Gino received his Associateship from the Royal Photographic Society. Always wishing to take his art to a higher level, Gino was awarded his Associateship of the Master Photographers Association ( A.M.P.A.) while qualifying as a master photographer. Another prestigious accolade , namely a Licentiate of the British Institute of Professional Photography ( L.B.I.P.P.) came in 1996.
At the turn of the new millenium ie the year 2000, Gino Galea became the very first Maltese photographer to attain a distinction in his Associateship of the 'Malta Institute for Professional Photography' of which he is a founder member. He achieved a further distinction in his Associateship of the 'Malta Photographic Society'.
Further international recognition came in 2001, with an accolade of major awards, most notably the best photo in the Press and PR photography (Overseas category) in the Master Photographer of the Year Awards, at Coventry,UK, for a picture of an ailing Pope John Paul II, during his second visit to Malta. The photo captured the Pope's humanity, courage and determination in face of his failing health.
Gino Galea has been directly commissioned by the British High Commission in Malta to be the exclusive photographer during H M Queen Elizabeth II (year2005),HRH Princess Ann and Prime Minister Tony Blair's visits to Malta. Gino's lens has also captured a number of other dignitaries and celebrities, including a number of sportsmen, royals, pop stars and other high profile personalities. This has further raised his international profile. The list includes Sir Alex Ferguson, David Beckham, Ryan Giggs, Engelbert Humperdinck, Robin Gibb, Peter Andre and the rest.
Gino holds a highly prestigious collection of high profile personalities and international celebrities that he photographed over the past three decades! This unique collection of dignitaries who visited Malta is a first of its type on the island going back to the year 1980. This collection includes celebrities that were photographed during other commissions abroad. He also held numerous solo exhibitions outside Maltese shores, in Casablanca, Istanbul, Catania, Ragusa, Athens and more recently Brussels.
To this day, Gino remains committed to the camera as his art form, finding time to seek new approaches and interpretations to immortalise an image. His commercial Mosta studio is highly reputed for the artistic approach to portraiture and high profile wedding photography.
Furthermore, he has been active on Radio Malta and RTK Radio's phone-ins for the last two decades where he is regularly 'on air' providing listeners with an insight into the art of photography while improving the understanding and appreciation of the photograph as a work of art.
Gino Galea mentored many prospective and emerging photographers together with many Malta University students in their photographic projects and first steps into their career.
In the early years of the new millennium, Gino set up a family-run commercial studio in Mosta assisted by his wife Sandra, daughter Alison and son Clifford. Gino is still very much active in the artistic output coming out from the studio.
In the year 2011 Gino Galea has been entrusted with the official photography of the _Sovereign Order of St John of Jerusalem, the Knights of Malta.
Gino's popular TV spots related to his photo shoots with models and personalities on programmes such as _Cinderella_ and now _Looks_, have influenced other photographers to tackle fashion photography with their own cameras. Gino Galea is considered by many as an inspiration to the other established photographers and the emerging new camera enthusiasts on the islands .
As Gino experimented and gained confidence in his art, he won a number of prestigious awards both locally and abroad; He reaffirmed that he had to choose between the commercial side of his business or competing! Both are rewarding...however, the substantial volume of work had to take priority. This obviously demanded consistent action spanning throughout the past decade. Some of the awards included the following:
Kodak Trophy for black and white prints; (1989) _ C.A. Herbert Trophy for colour prints;
An award in the Polaroid Pope John Paul II Competition (1992); J.G. Dacoutros Trophy (1992 and 1993); _O&V Portfolio Competition (1992 and 1995); _A.Buontempo Memorial Award (1992); _A.Azzopardi Memorial Trophy for Nature Photography; _An award in the Ballantine's National Photography (1993); _Two major international awards in the Mazda Photo Contest(1992 and 1994) including crediting in prestigious magazines such as _Time_ and _National Geographic_; _Dr. E. Sammut Memorial Shield for Cultural Heritage of the Maltese Islands; _ Jessop award(1998), _Other awards in the Photo Training Overseas (UK) seminars. * ..More are listed in this article
I consider the 'hands on' experience as crucial if one wants to learn the art of photography and the industry as a whole. I've also learned the ever important 'basics' thanks to the'Malta Photographic Society', I've also attended numerous seminars in the industry include many organised by the' Master Photographers Association' and the 'Royal Photographic Society in Bath... attended the hands on experience of the PTO's; Browsing online has always been a very good boost to enhance your knowledge while keeping you inline with the current trends; I've also learned a lot from the Air Malta long experience in my professional role.
Arts in general, good music, current affairs, football, Browsing online, etc...
I've enjoyed many great experiences in various events spanning three decades. I was very honoured to claim exclusive and official coverages in a few assignments with HM Queen Elizabeth II, Pope John Paul II, David Beckham, Sir Alex Ferguson, Prime Minister Tony Blair, George Best whilst here in Malta, etc...I've enjoyed coverages during the Air Malta aircraft ferry flights/ & corporate events; High profile local wedding coverages, CHOGM Working backstage with Engelbert Humperdinck, same with Shaun Paul and many others.
Hello Gino!!
It was great to discover you are also on facebook! Its a wonderful networking site!
Besides as soon as I noticed you there, I informed my friends who live in NJ and who were lucky to view the REAL thing - The digital book of our wedding was truly a hit with the Americans!! I dont think they have it in their custom as yet...also the post wedding session seems to be a new concept for some of my friends!! They were thrilled when they saw the albums , Gino , and when Manny described how passionately and dedicatedly you worked with us ! So I introduced my friends on facebook to you when I saw you too are around!!
I am writing you through here because I know you will receive the full message in your personal email address just the same.
Thanks a lot Gino!
God bless you and your work qalbi! We say a prayer for you every time we look at our wedding pix or even talk of our wedding....
Charmaine and Manny with love from USA
Hello Gino,
We arrived home yesterday and we wanted to tell you that we are very pleased with the beautiful wedding pictures and the album that you made for us. Our family also liked the album very much. It gave them a nice impression of our wedding day.
Thank you!
Kind regards,
Karin & Fokko van der Leest,
the Netherlands
hi gino its laura corbett here.
me and been would like to say a big big thank you for our perfect photo album i have never seen photos that look that beautiful we are so happy with them and so are the family. You have made our wedding day memories beautiful and perfect. Also the dvd was out of this world we could
not believe how good it really was i cried watching it all back it was really fantastic
. Thank you once again to and your family for making our wedding day and our memories so lovely we wont forget you. iam going to put a review on your website and i hope many other people will have there photos done by you and then they will the same perfect memories that we have the check for the two smaller albums is on is way to you i sent it on tuesday.we will be coming to malta in december for our anniversry so we will pop by and say hello.
Take care and lots of love to you all.
laura and ben.
Hi Gino,
I just finished listen to your programme on RTK radio.I really like your way of explaining your technique, I too enjoy photography, and over the years I have taken quite a few pictures. Now even my son is interested in photography, and he just started to do wedding pictures. Your website is excellent!
I thought I'd write to you to let you know how much I enjoy the programme, and I'll make sure I listen to the next one. Keep up the good work, it is an interesting hobby. I was glad to hear the 80 year old talking about how excited he was and asking very good questions, good for him.
Regards,
Michael
Tecumseh Ont, Canada.
Hi Gino,
Just wanted to thank you for the excellent job you did on our photo album (Darren & Brenda Hynes, wed 15th June 2007) the photos and disc are out of this world.
You captured our day brilliantly and we will cherish the photos always.
We are delighted that we decided to stop in Mdina for the photo shoot it was well worth it.
Many thanks,
Brenda & Darren
Ireland
Just a quick e-mail to thank you very much for the wonderful album and CD. The pictures are brilliant !
I would definitely recommend you as a fantastic photographer. Thanks ever so much
Clive and Jackie x
JACKIE MEWTON
HOLA..
GRACIAS For THE PICS THEY ARE REALY GOO , I REALY APRECIATED, I ALSO, WILL LIKE TO SEE IF U HAVE MORE PICS FROM THE AFTER PARTY, ..IN THE CLUB, ,, IF U HAVE IT PLIZ , CAN U SEND IT, THANK4S A LOT AND GOD BLESS TU AMIGO THE JUICE.
JUVENTUD GUERRERA.
World Championship Wrestling
Hi there
We got married in Malta 2 years ago and used Gino Galea - he has his own website. He is very well known as you will see! His fees are very low compared with UK prices and his pictures are fab - I had so many comments.I think I posted before about my wedding, so you may find more info there. Hope you have a good day, if you need any more info...Just ask!!
te
like everything about the professionalism of the SWPP. I really wish that I could dedicate more time for this remarkable association... It's doing a great job for our industry ! Keep up the excellent work.
Our world is always interesting, always new things to shoot! I'm just enjoying working.. We'll wait and see what comes up!
Other Services Offered:
Wedding Traditional
Wedding Contemporary
Wedding Photojournalism
Civil Religious weddings
Storybook wedding
Multicultural wedding services
Muslim Weddings
Greek Orthodox Weddings
Wedding Video Service
Leather Wedding Albums
Parents albums
Engagements
Civil partnerships
DVD Slide shows
Online proofing service
Providing elegant and timeless photography services
Lifestyle images
People photography
Senior portraits
Studio portraits
Location portraits
Youth culture
Babies
Baptisms
Christenings
Bar Mitzvahs
Baby Photo Albums
Nursery Photos
Pregnancy
Passport Photos
Family Groups
Makeovers
Environmental portraits
Home portraits
Picture Framing Service
Framed portraits
Freelance photographer
Modern styled images
Fast service
PayPal accepted
Fashion
Glamour
Pets
Press & PR
Aviation photography
Travel
Exhibitor photography
Gino is also a member of
WPPI
(Wedding and Portrait Photographers International).
Status.
Professional Member
Photographers in Mosta
Gino Galea is a Wedding Photographer
Getting Married? we have a list of
Wedding Venues in Mosta
The Societies of Photographers Convention and Trade Show at The Hilton London Metropole Hotel ...
You have 46 days until The Societies of Photographers Convention starting on Wednesday 10th January 2018 .