About the SWPP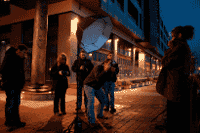 History
Established in 1988 under the Chairmanship of Derek Avery, the Society of Wedding and Portrait Photographers was founded as a national photographic society to service the needs of professional wedding and portrait photographers, whether in full or part-time occupations.

Founded at much the same time, the British Professional Photographers Associates under the leadership of Nigel Greenstreet, were working with similar goals but encompassed a broader range of photographers.

Early in January 2000, the now Chief Executive of SWPP Philip Jones, was delighted to announce the merger between these two prominent organisations, under the umbrella of the SWPP. In a joint statement they believed that the new society would form one of the strongest photographic organisations in the UK, and their commitment to improving already high standards would be of benefit to all.

The Society has seen its membership grow rapidly over the last year, with not only UK members but international photographers have also been keen to associate themselves with SWPP. A testament to the success of the Society as a whole.
Message from the CEO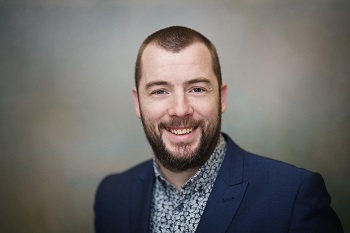 Welcome to The Society of Wedding and Portrait Photographers, we look forward to sharing the passion of photography with you.
With over 30 years of experience, we are delighted to provide our members with the very best in benefits of membership, education and support.
Our highly skilled network of internationally renowned lecturers and advisers are all committed to help you and your business succeed with positive growth in what is a competitive market place.
However, progress within your business is a two-way thing. To coin an old phrase 'you only get back what you put in' is more than true. Your knowledge and expertise will be exponentially increased if you attend the major programmes that we arrange.
The largest of the programmes is the
Convention
, held in London each year, and is the ideal opportunity for you to learn from the experts. The event is by far the largest gathering of like-minded professional photographers eager to share their knowledge and friendship. Attendees have the opportunity to meet representatives from all the major manufacturers from all over the world.
Members are positively encouraged to enter our various photographic competitions, and gain endorsements and feedback on their skill levels. In addition, to assist members, a structured system of benchmarking is offered through the qualifications structure.
To help members to achieve their goals, the mentoring programme has been developed to give positive feedback with in-depth critiques and analysis of work, along with guidance on how a member's skill level can be enhanced.
Our Head Office support team are there to help and support you. Do get involved and you too will reap the rewards of your investment of being a member of The Society of Wedding and Portrait Photographers.
Regards, Colin Jones - CEO
Find out more about us
If you would like a free information pack and further details on the benefits of membership, please fill out the form below:
https://swpp.co.uk/secure/free_info_pack.htm
Benefits include low PI and all risks insurance, low priced seminars and workshops from some of the world's leading photographers, a recognised qualifications system, and much more...

The SWPP currently represents photographers who specialise in the following areas of expertise:

Freelance, photojournalists, weddings, portraits, children, animal, equestrian, digital, commercial, fashion, glamour, landscape, nature, sport, medical, scientific, press, PR, architectural, industrial, forensic, natural history, research, amongst others.