Testimonials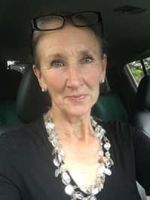 I would definitely recommend The Societies to photographers of all levels, I have always found them to be very friendly, supportive, and helpful.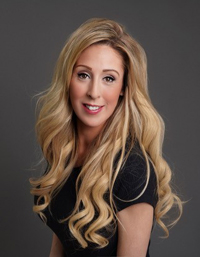 I can't speak highly enough of The Societies of Photographers, the value for money of having a membership with them is fantastic - there are so many resources available including numerous webinars covering a variety of topics in business, photographic skills and camera gear to name a few. Then there are the additional benefits of entering competitions, gaining qualifications and recieveing mentoring - this membership is truly invaluable!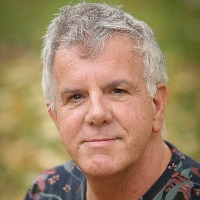 As a member to the Societies of Photographers I have access to a wealth of knowledge, expertise & support. This, alongside the opportunity to grow friendships with 'like minded' people, really helps my professional & personal development. Excellent online learning & sharing is uplifting.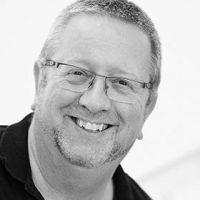 I have been impressed with the range and quality of member support offered by The Societies since day one, but I have to say that receiving a letter from the Member and Customer Service Manager informing me that my email address wasn't working was beyond anything I could have expected. Holly's attention to detail and amazing customer service is better than anything I've seen since, well I can't remember when! Thanks Holly and thanks Societies.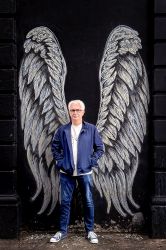 I have to say during this Covid lock down and restrictions, the Societies of Photographers are at the forefront of providing an excellent services to photographers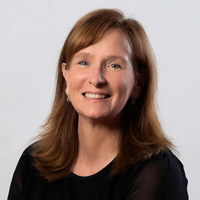 The Societies have helped me endlessly. From utilising their classes and mentors to help with legal advice. Love the competitions and have valued the conferences over the years to make new photo friends and get support in my business. Highly recommend!!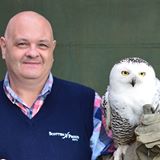 The SWPP is a excellent society and I am glad to be part of it.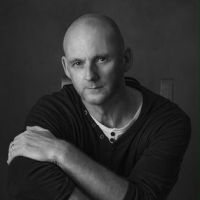 I joined the The Societies of Photographers in 2018, I received a very warm welcome into the organization which is very professional and very well organized. There is an abundance of webinars that are both educational and interesting as well as plenty of opportunities to grow as a photographer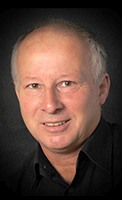 Been a member since the begining when Derek Avery started it off around 1992
I have been impressed with the range and quality of member support offered by The Societies since day one, but I have to say that receiving a letter from the Member and Customer Service Manager informing me that my email address wasn't working was beyond anything I could have expected. Holly's attention to detail and amazing customer service is better than anything I've seen since, well I can't remember when! Thanks Holly and thanks Societies.
The most beautiful palace for a photographer to be!
Excellent society to belong to; they do the lot; information, webinars, mentoring, qualifications. Always been very helpful with any questions I have.
Great fotography community
Love the SWPP convention which is usually held in January. The services provided by SWPP are at very good standards and are very resourceful for photographers at all levels. Great customer service and overall good value for money.
Having recently joined and qualified as an Associate with The Societies of Photographers, I was truly impressed by the way the Judges dedicate considerable time in evaluating and judging material presented to them. Each Judge went into detail and provided constructive criticism for each image. A full report was also sent to me which further helped me understand better where I can improve in my photography.

Staff and members have been very helpful and supportive since I joined.

Thank you for helping me achieve yet another goal in my photographic journey!
I've been a professional member of the societies for five years now. Over that time the team has provided invaluable support and development to my photography in both business and creative spheres.

An invaluable service that offers great value for the cost of membership.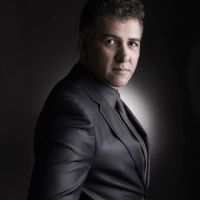 I always enjoy SWPP, one of my favorites association in the world.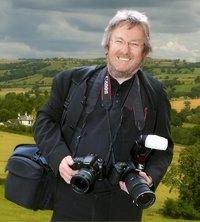 The Societies' website and Facebook page parades a standard of photography that I constantly admire and look up to. It inspires me.
I find the services and advice offered by the Societies to be very helpful. The administrators are always obliging with advices and prompt in their replies. Through the competitions my photography has improved and I am thankful to the people at the Societies.
Hello, the community of photographers is wonderful. I have learned many things that I did not know. I thank everyone who helped me in this wonderful community.
I am grateful for having discovered The Societies three years ago! Thanks to the monthly competitions, the annual convention and the personal mentoring, I have learnt (and I am still learning) to be more critic on my work and to go further and deeper in my art. In addition, every times I do a mentoring, I receive very valuable critics (even if sometimes it is hard to accept them directly 😊) that help me to take my photography to a level I would not have imagine to achieve. I still have many things to learn in photography, which is what excites me the most, and I know that The Societies (with all the members), is a precious compagnon in my personal journey.
Amazing Photographic Organisation. Love the monthly competition. Brilliant for training and development. Excellent mentoring service and qualification system 5 Star Highly recommended 👏🏻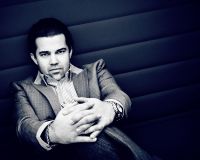 I have always found The Societies to be honest and upfront with their mission to help the industry and it's members. Proud to be a longterm supporter of this great association
I have been a member for a few years now and absolutely love being part of the big family.
Since joining the Societies 2 years ago I have enjoyed many of the benefits membership brings, including exchange of images and ideas using Facebook and its magazine. The foremost benefit, however, is its mentoring service. Although it takes some courage to submit your photos for scrutiny, the trained and qualified mentors do all they can to encourage and assist your devopment. Personally, I have submitted three panels of 20 images each and had positive, constructive and honest feedback. This has significantly helped me improve my photography and resulted in a Licenciate qualification in June this year. I am now being helped through the mentoring programme to try to achieve Associate level which I am hopeful of applying for next year.
Since joining The Society of Photographers I can honestly say that my photography is on a journey to another level. The society has taught me to see in a much more professional way and the confidence I have gained through this is phenomenal. I would strongly encourage anyone wishing to further themselves within this industry to sign up and begin your journey...you won't look back
hi my name gary im a disabled guy that took up photographie about 6 years ago .6 month ago i joind the socity to see what it was like an what went on .i liked what i see so pay to join i never thought that i was good enough to take the wild life qulification .so sent my photos to lenny poor guy felt sorry for him as im not the best at learning . so i sent my photos he looked over them an sent them back an siad wht had to be done this went on a few times . i though by now he must be pulling his hair out .but what a fantstic mentor he was he had the time patsionts of a saint to the point were the help he gave me help me get my first qulification in 53 years so im proud to say he a great guy an a great mentor . i did it so if i can you can it may take time but you can learn any thing if you put your mind to it
from the bottom of my hart
thank you lenny smith
I found the Mentor Me programme with the society invaluable to improving my photography and helping me gain my Licentiate qualication in sport and leisure photography. Will now be going on to use the programme again to improve even more and hopefully gain further qualifications with the society.
I found the mentoring programme really helpful with excellent constructive feedback that helped me concentrate on the areas that required improvement.

The support provided enabled me to achieve my Associateship in Nature at The Societies. I will be using their mentoring programme again for my Fellowship panel.

Photography can be subjective, take the time to understand the differences in feedback received from mentors. This will enable your photography to grow and achieve a qualification from one of the best photographic societies.

The support I've received from the mentors, Terrie and Ben over the last few years has been outstanding.

Furthermore, I find The Societies of Photographers a really inspiring group of like-minded people who are always willing to go that extra mile to support their members.
Since joining the Societies, my photography has really improved. Their mentoring service really shows you how to improve. I have gained 3 qualifications since joining. The staff and members are all friendly and helpful. It's a must for anyone wanting to improve their photography. 👍
I've just passed my Licentiateship level qualification. I'm super thrilled about it. I join the mentoring program prior apply for the qualification. It was super helpful, there are so many details I didn't notice before. I am really appreciate the constructive feedback so I can improve. Thanks so much for The Societies of Photographers. I highly recommend to join as a member and join the mentoring me program.
What are you waiting for?

I joined The Societies to further develop my photography and be part of a network of like minded people who are serious about their craft. I've always loved being outdoors and my passion is wildlife photography. I always knew I could make decent images, I just wanted some structure to develop myself further.

I'm an amateur at the moment but I do aim to shoot professionally once I take early retirement in a couple of years. With this in mind I started out on the journey towards qualification with the Society of International Nature & Wildlife Photographers (SINWP), investing time and effort in building a portfolio for judging. I made full use of the Mentoring Programme run by The Societies and listened to the truly insightful feedback I was given by my mentor (Thank you Lenny).

I was really nervous of making my first mentoring submission but I needn't have been. Yes, the initial feedback did sting a little, especially with some of the shots I thought were above average, if not good. As the process progresses you start to see your work through the eyes of others. It's this that really made a difference.

I set myself a challenge of skipping Licentiate and going straight for Associate of the SINWP believing that this would stretch me more. It did, but I can now say after being awarded Associateship that the journey has been worth it.

The Societies' members are a great bunch too. The Facebook forum is a great place to share information and gain inspiration. It's a great place to ask questions too - There's usually someone who's in a position to answer a query whether it be gear, technique or business related.

I can't recommend The Societies highly enough for anyone who's really serious about their photography. Now I need to start the planning for my Fellowship panel in a few year's time and looking forward to the beginning of my new career.
I used the Mentor Me programme with a view to improving my photography and apply for Licentiateship. The feedback was invaluable; I would not have passed the qualification without it. Also, the feedback from those who judged my panel was very interesting. I will definitely use the Mentor Me programme again when I feel ready to look at an Associateship panel. Many thanks to all involved. Andy Lovering
I haven't made the most of my membership until we went into lockdown, but The Societies have really excelled themselves in supporting their members through a tricky time! I jumped at the chance to have my photos critiqued before submitting for my qualification, and gained a ton of useful tips in just 30 minutes. I then had a review session with Colin on my website and plans for my business, and came away feeling super inspired and ready to get my business into the best place possible through all of this. Highly recommend!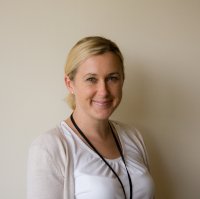 What a fantastic couple of online learning sessions during lockdown with Terrie and with Colin. Your knowledge and friendly teaching styles made for a couple of really enjoyable and valuable sessions. Thank you 😁
I have enjoyed almost a full year of membership and can unreservedly recommend membership of The Societies of Photographers; contact is refreshingly easy, with calls/emails returned quickly, staff, advisors and directors are pleasant, very knowledgeable and helpful. Although I have not yet attended any of the events, the other benefits make membership very worthwhile - mentoring scheme and qualifications, lively social media group with good community spirit and support during COVID-19 crisis, and a top quality magazine featuring the work of some of the industry-leading image-makers of today. All this for a membership fee that is very competitive, compared to some other photographic bodies.
A great society to be apart of and excellent customer service :) I took part in a Website and Business coaching session with Colin and he gave me some great feedback & ideas to help improve my own photography service. 5 *****. Thank You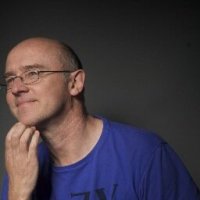 A very good one to one going through my website and looking at positives to take forward in the future of my business. I would highly recommend SWPP very warm welcoming.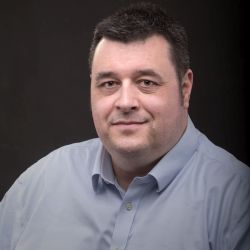 A great resource for any photographer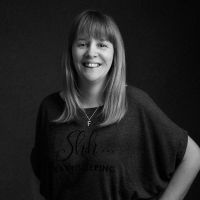 A very well organised event with a vast array of excellent speakers. The organisers seem keen to take feedback from attendees and to act on that feedback to improve the event. I already have the dates in my diary for next year as this is must do event for any photographer!!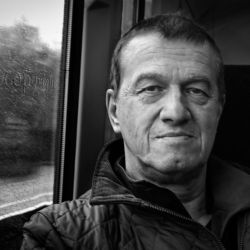 The Societies' Convention is a wonderful vehicle to be inspired and to learn from others; the print competition is second to none in its quality of images on display; anybody can watch the print judging and qualification panels being assessed such is the transparency on offer; the quality of the masterclasses and superclasses are such that everybody at whatever level of photography they are at can learn; the Trade show gives an opportunity to see hardware and software in the flesh so to speak; a few days in London not to be missed and I nearly forgot the glittering awards evening on Friday night.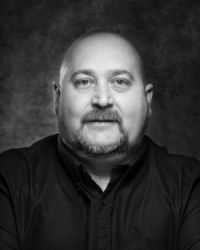 What a great learning experience, especially when watching the Judging as the images where critiqued as well as scored. Me and my wife spent 2 days just watched the judging.The after party was fantastic to. Will be going again next year :)
I recently joined the Societies as they were recommended to me by a fellow professional photographer as providing great support and a really wide range of resources to enhance and develop photographers at all stages in their journey.

I have found that they communicate promptly and are extremely helpful. The quality of the literature that they provide is superb (including the Image-maker magazine which is worth the subscription fee in itself) and access to a range of different suppliers for insurance, products etc with considerable discounts is a great additional benefit.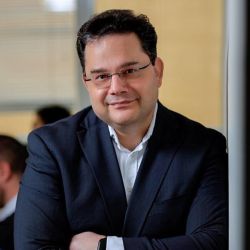 I am a member of The Societies of Photographers since late 2010 and my professional photography has benefited significantly from this membership. Either through the Societies' competitions, through the accreditation process, the mentoring process or through the very well mannered community and the specialty bimonthly magazine, The Societies of Photographers is a great investment and a source of continuous inspiration.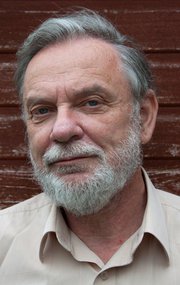 I had excellent support when working towards my LSWPP.Starting with a range of different types of portrait I was able to slowly consolidate a portfolio at the same time learning about the skills required.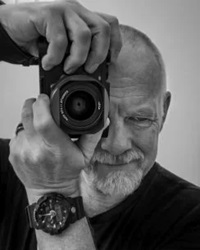 Having been a member since it's inception, I can thoroughly recommend the Societies as an inspiration and training resource for all photographers, no matter what genre or field, semi-professional or full time. A friendly and approachable staff and membership alike.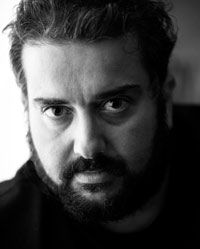 Simply one of the best photographic societies their is. These people are legendary when it comes to photographic tuition simply the best !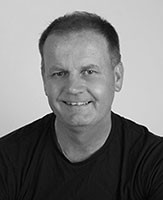 I've been a member for a few years since l turned professional. There is always advice and help if you need it. I've been to some of the seminars in areas local to me and have learnt a few techniques from guest photographers and exhibitors. I have yet to use the 'mentor me' to help improve my images and enter the image competitions. The Societies is a valuable organisation to belong to. It shows potential customers that l am serious about my photography and have reached a professional standard with oportunties to improve.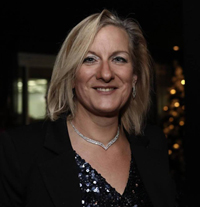 A brilliant organisation. There is so much free information within The Societies, lots of discounts to make the most of, the free monthly competition to really help you push your standards, the free mentoring etc. Well worth joining
Over the years, I have joined many societies, groups, clubs, associations and so on.
Without a doubt, the contact, professionalism and information provided by the SOP is the best I have ever experienced.
There have been Emails, a magazine and letter, then membership certificate and another magazine. As well as membership book.
I have been asked if I'm happy with the information, if I need any help, advised of competitions and roadshows, just Amazing inclusion from the start.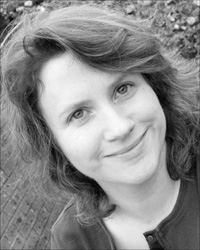 The Societies of photographers mentoring, competitions and workshops have really made a difference in progressing with my photography. I've been a member for quite a few years now and recommend it.
Read more reviews on our
Trustpilot page.