Welcome to Aaduki Multimedia Insurance - Professional Photography Insurance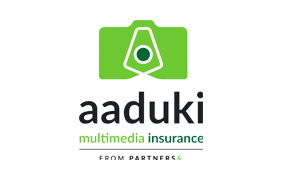 Photography insurance
Welcome to Aaduki! The home of great insurance for members of The Society of Photographers.
We understand the nature of the photographic industry and the risks photographers face in running their own business.
We are not tied to any insurer
Most providers of insurance to photographers use only one insurance company to underwrite the policy. We have a panel of insurers that underwrite the Aaduki scheme and this means that we can truly search our market for the best deal for you offering the right cover at a realistic price!
Our Service
We offer a range of insurance covers including stand-alone public liability and professional indemnity insurance. We are happy to discuss a tailor-made policy, moulding cover around you and your business, rather than offering a 'one size fits all package'. We are happy to provide cover to the professional, semi-professional and enthusiastic amateur photographer.
Easy to start cover
To discuss your insurance needs with a real person please call us on 01837 658 880 or email us your contact details with a note of when it is convenient to call you.
For the majority of times insurance cover can commence immediately without the need for completed proposal forms.
You will find us enthusiastic to do business with you and efficient but also very approachable and friendly so why not get in touch with us today for a free no obligation quote.
Why do I need insurance?
Many photographers, video makers and film makers earn a living, or contribute to their households, by undertaking professional work on behalf of clients. This can range from the odd wedding right through to daily event photography or filming for corporate clients.

In some instances, liability insurance is compulsory by Law, but even if insurance is not a legal requirement, if your income is dependent on your equipment it is important that you do all that you can to safeguard it against damage and theft, and, should the worse happen, by having it insured!
Imagine also of the consequences if you are held legally liable for injury or damage to a third party or their property (other than employees); now imagine the consequences that could follow if you do not have public liability insurance!
If you have any employees you are legally obliged to hold employers' liability insurance for claims that may be brought against you by an employee for injury, illness or disease sustained as a direct result of their employment by you.
As soon as you agree to do a shoot you are contractually obliged to produce photos to an acceptable standard. If your client is not happy with the quality of your work you need professional indemnity to assist you with a complaint.
Not sure what insurance you need? Call us to discuss this further and we will be happy to advise you, alternatively you may find the information on our website useful in this respect too.
Exclusive member price
Exclusive to Societies members – £2million Public Liability and £75,000 Professional Indemnity Insurance at a premium of £115.00 with the added bonus of 13 months cover instead of 12 for the first year to welcome you to the team*. Discounts are also available for equipment cover!
We are one of the leading insurance providers to the photography industry, and we have specialised in this sector for over 15 years.
Below are just a few of the reasons why you should give us a try!
The recommended and approved insurance provider for members by The Society of Photographers
Dedicated claims handling teams
Competitive premiums across several insurers
Package discounts exclusive to members
Tailor made policies unique to you
Expert staff on hand to answers queries at The Societies Roadshows throughout the year
We're based in the wonderful county of Devon
We offer FREE expert advice to make sure you get the best insurance you need
We have been trading for over 15 years – more than most other specialist brokers
You will find us approachable, efficient, and enthusiastic, so why not call us for a free no obligation quote on 01837 658 880.
Not due for renewal yet? If you would like to take advantage of our 'reminder service' just let us have your contact details with a note of when your current insurance expires, and we'll contact you within 30 days of your current policy's renewal to discuss your requirements
We are also very pleased to announce that we are now part of the Partners& Group and therefore are now able to offer our clients many more insurance products – please contact us for details or visit www.partnersand.com
We look forward to hearing from you!
*Estimated turnover of less than £100,000 and subject to underwriting criteria
All information provided will be used in accordance with the terms stated on our terms of business which can be found on our website www.aaduki.com or is available from us upon request.
Aaduki's holistic approach to risk
Risk is not just about your business operations in photography. As well looking at the physical and financial risks in your business, we take a holistic view, working with colleagues in our parent company Partners& to create a business protection strategy which encompasses your "people risk". This approach helps to protect the interests of business owners and shareholders, and to keep your people healthy, engaged and motivated.
Where is the "people risk" in your business? Ask yourself some searching questions:
Is there someone whose long-term absence would impact your business? (a founder, creative director, decision maker)
Do you have a "people strategy"?
How do you attract and retain talented people – what benefits do you offer?
Do you have a "company will" or plan for if an owner or shareholder passed away?
How will you repay loans if something happened to an owner or key worker?
Are there people outside the business who need financial protection if something went wrong – owners' families etc?
If you'd like to talk to someone about any of the above, contact your Aaduki adviser for an introduction to our specialist colleagues in these areas.
insuring today, protecting tomorrow
Aaduki, Aaduki Multimedia Insurance and Partners& are the trading styles of J N Dobbin Limited which is authorised and regulated by the Financial Conduct Authority. Registered in England and Wales. No 00497227. Tel +44 (0) 3300 940177.