Wedding Insurance for the photographer and Film Maker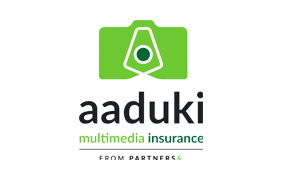 It is very important when taking pictures at a wedding that you are protected as a photographer - not just for your own peace of mind with your equipment, Public Liability and Professional Indemnity but what if something goes wrong on the other side? What if the Bride or Groom don't turn up? Fall ill or are hospitalised? Did you get your fee paid in full before you set out that morning? Did you turn down other bookings to be available?

Wedding Insurance will often help to protect photographers and Video makers indirectly should their service be contracted. Most Wedding Insurance providers will cover the Bride and Groom for: Cancellation, Rearrangement, Failure of Suppliers, Wedding Rings and Cars, Personal Accident and Wedding Gifts and Personal Liability.
Wedding Insurance for the Bride & Groom
Why insure your wedding?
Wedding insurance is an item often overlooked when couples plan their wedding, but how much would you stand to lose if you had to cancel your wedding because one of you were made redundant and you couldn't afford the cost? Or because you, or a close family relative, were too ill or injured to attend your wedding? If you had to cancel, you could lose any deposits you have paid and contractually, you could be sued for a substantial part, if not all, of the balance owed.
What if a supplier goes bust holding your deposit and to add to your loss, you have to make alternative arrangements for a higher price? Your wedding dress, rings or wedding presents could get lost or damaged. Your wedding or reception venue could close down or be unable to accommodate you. These are just some of the things that could go wrong and you can probably think of many more that would result in you having to either suffer a loss or paying out more.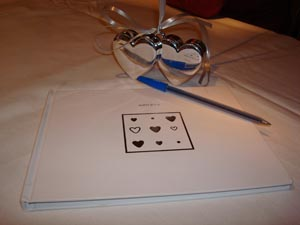 The realities of life are that accidents and thefts can, and do, happen and companies can go bust. If you take a moment to work out what you could lose, you will know that taking out a wedding insurance plan, which can cost as little as £26, is a worthwhile expense to ensure added peace of mind.
The average wedding nowadays costs over £18,500 - a major financial commitment that needs to be safeguarded. You'll want to ensure that all your hard work leads to a memorable occasion. Unfortunately, however carefully you plan, things can and do go wrong, which is why wedding insurance is vital. That's why more and more couples are including wedding insurance as an essential part of their wedding plans.

A standard wedding insurance plan will usually cover the following risks:
Cancellation
Reimbursement of expenses incurred because of the necessary cancellation of your wedding or wedding reception such as:
Death, injury, illness or redundancy.
Loss or damage to your, your partner's or your bridesmaids' wedding attire.
Members of the Armed Forces unexpectedly posted abroad.
Wedding Attire
Loss (either deposit or total) or damage to you, your partner's or your bridesmaids' wedding attire.
Wedding Presents
Loss or damage to your wedding and attendants' presents in your possession within 24 hours before and after your wedding.
Photographs/Video
Reimbursement of expenses to retake your photographs or video if the photographer or videographer fails to appear or the negatives or original tape is lost.
Wedding Rings
Loss or damage of your or your partner's wedding ring during the 7 days prior to your wedding (usually split £250 for each ring).
Loss of Deposits
Reimbursement of any deposits paid for goods and services for your wedding or reception as a result of the financial failure of the supplier.
Public Liability
Payment of your legal liability for injuries to persons or damage to property during your wedding and reception.


Higher sums are usually available by payment of additional premiums, as is cover for tents or marquees.
What isn't covered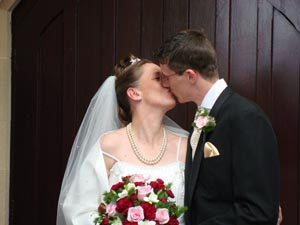 There are usually 4 main exclusions:
Circumstances known to you when you took out the policy.
Disinclination of you or your partner to marry.
Lack of funds (other than redundancy after the policy is taken out).
The first £25 of each claim under each section.
But do check the policy carefully for any other exclusions.
When should you take out cover
We advise that you take out wedding insurance as soon as you know the date of your wedding. Therefore, any expenses or commitments you make will be covered in the event of something going wrong.
You can still take out a policy after you have started paying out for deposits or committing yourself to financial obligations, but you run the risk of not being covered should anything untoward happen before you take out a policy.
One Wedding Insurer you may consider is Weddingplan. Weddingplan wedding insurance provides comprehensive and competitive wedding insurance cover for all types of weddings - from low cost ceremonies in the UK to lavish events abroad.

For a quotation from Weddingplan click here
Call us on 020 3633 2280 for more advice or if you have a specific question.