Benefits of joining the Society of Wedding and Portrait Photographers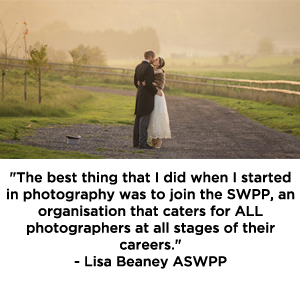 Open to all photographers throughout the world.Be part of the fastest growing worldwide association for pro photographers.
The Societies are a group of organisations incorporating the interests of all aspects of photography.
Join Today
The membership is open to full-time professional, semi-professional and the serious enthusiast.
The organisations are administered by a dedicated team from offices in Rhyl, North Wales. The membership has continued to rise exponentially and shows no sign of slowing down. It is our aspiration to become the largest and most proactive organisation representing the needs of photographers across Europe.
Members Benefits
The Society of Wedding and Portrait Photographers is a membership organisation for photographers who like to explore the world and capture its beauty. As with all of our Societies photographic qualifications and distinctions are available.
Benefits of Membership

Could you be the next Photographer of the Year?

By entering the members exclusive
free to enter
international
Monthly Image Competition
, you can put your images forward to the annual
Photographer of the Year
competition. Not only could you scoop the grand award but you could also win £1,000s of photographic prizes.
Continue your professional development
One of the most popular benefits of membership is our
mentoring programme
. Each mentoring report will include suggestions on how to improve your photography, that the mentors believe will take your photography to the next level.
Photographic Webinars
Take your photography to the next level with The Society of Photographers exclusive webinars.
From building your photo business, making the most out of your social media profiles, learning new lighting techniques to colour management. We have a webinar to help you develop your skills.
Watch our previous photo webinars online today
.
Connect with our Community
On our
Forum
and Private Facebook Group. Thousands of photographers network on these vibrant and active online communities to share their knowledge and experiences.
Photography Magazine
The world-renowned photography magazine, Professional Imagemaker, will be sent direct to your door bi-monthly or online via digital edition. The magazine is full of inspiration, 'how to' articles, articles on taking your business forward and getting the most out of your photography.
Save money

We have teamed up with many photography service providers to save you money. Whether it's saving you money on your insurance or photo editing software, you can easily save more than the cost of you annual membership by taking advantage of these
offers
.
Website Listing

Our dedicated team work hard behind the scenes to keep photographers at the top of search engines. By being listed on our website(s), you will have a greater exposure to new clients and expand your marketing to new areas. Listings include online gallery, website link, social media links, biography, profile image and much more.
Apply for qualifications

Gain internationally recognised accreditation for your talent.
Multiple levels of qualifications available:
Licentiate, Associate and Fellow
.
Use of logos
Once you become a member you can display The Society of Wedding and Portrait Photographers logo on your website and stationary, this will give your clients more confidence knowing you part of an international photographic organisation.
London Photo Convention
20% off
London Photo Convention
tickets.
Plus much more!
Open to all photographers throughout the world.

The Societies currently represents photographers who specialise in the following areas of expertise:
Freelance, photojournalists, weddings, portraits, children, animal, equestrian, digital, commercial, fashion, glamour, landscape, nature, sport, medical, scientific, press, PR, architectural, industrial, forensic, natural history, research, amongst others.
The Societies
, Europe's fastest growing independent photographic organisation.
Professional photographers worldwide receive a boost through their listing with the SWPP, Members pages contain the following facilities, all of which are designed to encourage potential clients to make contact:
Join Today
Address contact details
Qualification listing
Telephone number
Mobile/Cell number
Web link
Blog link
Facebook link
Twitter Feed
Email address
Skype Contact
Image of themselves
An example image of their work
Profile
Link to online gallery (option)
Link to Multimap (UK only)
Being listed within such a compressive world wide directory will draw addition clients and boost your business.
Aims of the Societies
Encourage high professional standards and ethics in photography
Promote development and discussion about all aspects of the business of photography
Promote the interests of photographers
Provide education and training within the profession
Establish photographers' rights and set precedents in areas such as copyright
Cultivate friendship and understanding among photographers
Be a reliable resource centre for photographers