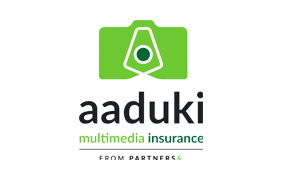 This is perhaps the most important insurance of all. The only reason a professional photographer, journalist or film maker would not need this cover is if they could afford to lose their home - so if you don't fall into this small minority then you should always have it when you leave to work!

PL cover covers your liability to members of the public. This could be a simple accident such as someone falling over a tripod to being "bumped" with a long lens right through to more serious issues that could leave people scarred or disabled for life.

Courts take a dim view of some accidents now, and with the growth of the "where there is blame there is a claim" culture, it is very important that you arrange suitable cover.

Packages are available offering £1 million, £2 million and £5 million PL cover. If you are working in hotels, restaurants, for a Local Authority or in a shopping centre then the chances are you will be asked for the £5 million option. As with anything, the more cover you require the more expensive it becomes, but £2 million seems to be a popular starting point and you can always extend to £5 million for short term cover!

If you undertake work in airports, in the air, underwater or on the ground by the side of rails or track side at motor events then you will need the high limit and expect to pay slightly more as Insurers regard these activities as a greater risk.
Call us on 020 3633 2280 for more advice or if you have a specific question.