Nottinghamshire
Steve Rowe
LSINWPThis shows the qualification attained by Steve Rowe within the SWPP and associated societies.
S J R Photography
Apartment 12
The Arena, Standard Hill
Nottingham
Nottinghamshire
NG1 4FQ
England
tel:- +44 7595 598 440
web address:-
www.sjr-photography.com/
twitter:-
follow S J R Photography
Specialist Photographer for :-
Portrait photography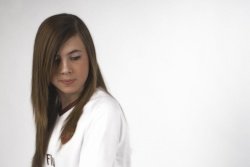 Hi! My name is Steve Rowe, I'm aged 41 and originally from Hartland in North Devon. I settled in Nottingham after serving in the Royal Air Force as a Police Dog Handler. I have always had a love of and a fascination for photography but didn't get my first camera until about 10 years ago. I am only familiar with digital, having not used film. I bought my first digital SLR about 4 years ago. I use the Nikon D200 for my main work with a D50 for added extras. My influences in photography are many but the main ones are, The legend that is Mick Rock, wildlife and landscape photographers such as Andy Rouse, Steve Bloom, Paul Hobson & Chris Weston, Joe Cornish, just to name a few. My very good friend Bob Seymour (Hello Bob!) back home in Hartland also deserves a mention here. His work is something I have envied and admired for a long time. My main interests at the moment are Landscapes, Sports, Wildlife and Live Music. I am currently studying Digital Photography at college and I have been introduced to studio photography which, to my surprise I found I really enjoyed. Though photography at this moment in time is still my hobby, I intend to change that as soon as I possibly can.
Type business: Full Time Professional Photographer
My photographic style: My photography style is very relaxed while always remaining professional.
My greatest strengths: Patience, understanding, keeping calm, blending in without getting in the way.
I have been in photography: have been a photographer for approx 15 years but full time for 18 months.
How I got started in photography: I am a huge music fan and have travelled all over the country and Europe to see bands play live. I was always fascinated by the photographers and how close they could get to the artist in order to capture their images. it seemed a natural progression for me to go down that path. A very good friend of mine encouraged me to get my first camera. Once I owned a camera i realised that music photography was not my only passion.
My photographic skills: I love to catch that right moment that maybe nobody else has seen. i am very patient and can spot if something is about to take place.
My personality: My personality is overall very professional. I love having a good laugh as much as the next person and am not shy of taking the mickey out of people if it encourages the subject to become more comfortable in order to produce some fantastic images. I try and bring out the subjects personality and those around them.
Geographic areas I cover: I am based in Nottingham in the East midlands but I am able to travel nationally or internationally if required.
Venues I frequently attend: I like venues that are maybe a bit different than your everyday venue, or at least with surroundings that are. this gives you more scope to produce some amazing images for the client.
I found inspiration from: I am inspired by my family who have been and are very supportive. My photographic inspirations are such greats as Ansell Adams, Anne Leibovitz, Joel Mayerowitz. I have recently been introduced to the work of a fantastic photographer from South Africa, Brett Florens. I attended his business class and seminars at 2015 SWPP convention and was truly inspired by just about everything this guy has done or was saying.
Success in photography: I have had some success with having some of my music images published in local and independent publications. I have also had images published on national and internationally reknown bands websites. In 2012 I was very honoured to have been voted Nottingham "Photographer Of The Year" by pop Up Nottingham for an image entitled "Nottingham Tram"
Photographic training: My photographic training has been fairly limited and mostly self taught based on the fact that as a dyslexic person, most of what I was taught while I attended college was fairly quickly forgotten. I have honed my skills by photographing where ever and when ever I can. You cannot beat experience.
My interests outside photography: As I said I am a huge music fan of all genres really. Music is part of my life everyday. I love to travel and explore the cities of the world. The favourite places I have travelled to so far are New Zealand and Iceland.
Major events: I joined the Royal Air Force Police in January 1987 in order to become a dog handler. This I achieved in January 1988 and went on to earn a place on the Royal Air Force police Dog Demonstration Team in 1989.
My daughter, Bethany was born on 7th December 1992.
In 2014 I took part in a charity cycle ride from Brussels to Paris, approx 350 miles in aid of Help For Heroes.
Testimonials: "Coming soon!"
Why I like the SWPP: I like the support that you know is there as and when required. The SWPP is like one big family company of which I have not yet taken full advantage of
Tagline: Creating images for the future
Future plans: To take more photographs, to travel more and live for today
Steve is also a member of
SINWP
This person is also a member of
SISEP
This person is also a member of
SIMPP
Location portraits
Christenings
Passport Photos
Environmental portraits
Home portraits
Head shots images
Lifestyle images photos
People photography
Senior portraits
Studio portraits
Friendly And Personable Professional Photographer
Framed portraits
Full time professional
Other wedding photographic services
Wedding Traditional
Wedding Contemporary
Wedding Photojournalism
Civil Religious weddings
Storybook wedding
Destination Weddings
Choice of wedding albums designs
Leather Wedding Albums
Engagements
Civil partnerships
Providing elegant and timeless photography services
More Photographers around Nottinghamshire
Photographers in Nottingham
The Societies of Photographers Convention and Trade Show at The Novotel London West, Hammersmith ...
You have 326 days until The Societies of Photographers Convention starting on Wednesday 20th January 2021 .