London
Philip Bedford
Philip Bedford Photography
London
London
England
web address:-
www.philipbedford.co.uk/
blog:-
www.pbweddingphotography.com/blog/
facebook:-
Philip Bedford Photography
twitter:-

follow Philip Bedford Photography
Instagram:-
prbedford
Specialist Photographer for :-
Wedding photography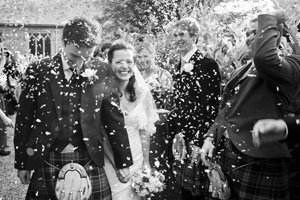 Philip Bedford has an Exhibition here.
Philip Bedford works as a professional wedding photographer in London, Kent, Surrey and Sussex. His work has a creative and fun approach, to help clients feel relaxed whilst being photographed. He captures things as they happen throughout the day by blending into the wedding itself. His skills with light and composition mean that he creates beautiful portraits in the surroundings of whatever venue you've chosen for your wedding. Everything is very informal and he won't order you around or pose you like a supermodel. Philip has a BA award in Editorial Photography and has worked in the wedding industry for over 10 years and photographed over 150 weddings and counting.
Type business: Full Time Professional Photographer
My photographic style: My style is a mix of reportage, traditional and editorial wedding photography. I shoot mainly in a photojournalistic style, but when it comes to shooting formal or informal portraits I like to get top quality results, using natural light and off camera flash for those money shots.
My greatest strengths: I'm not one for gimmick photos or loads of photoshop. I like to keep everything fairly natural and relaxed. I'm very chilled out on wedding days (even when it's a bit manic) and I want that to come through in my photography. I love working with beautiful light, whether it's using sunlight at golden hour, or off-camera flash, to capture amazing photographs.
I have been in photography: Professionally since 2009, but I've been taking photos with an SLR camera since 2003.
How I got started in photography: I started shooting at college as part of my art courses, but found my footing at university in the creative and diverse city of Brighton. Once I graduated, I knew I wanted to go into wedding photography because I wanted to work with individual people, collaborating creatively to produce great photography.
My photographic skills: Reportage photography, capturing moments as they happen, using fast lenses to create a shallow depth of field, to focus the attention on the subject in the photograph. I use both Lightroom and Photoshop for post production work, tweaking contrast, colour and tones to create the best image, with some light cropping here and there. I'm traditionally trained from my time at university, so I have a thing for clean and crisp work with a professional quality but that's not overdone. I dislike too much Photoshop or excessive poses. Keep it real, light, relaxed and natural.
My personality: I'm pretty open to anything creatively or otherwise. I love meeting new people and getting to know others. I'm outgoing and I like to travel, but I also love my home and my life with friends and family. (God, this is sounding like a dating profile) I love being a wedding photographer and running my own business, shooting couples locally but I'm happy to travel all over the UK and beyond! I also like relaxing on Sundays or climbing hills and walking in the countryside shooting landscape photographs.
Geographic areas I cover: I mainly work in Kent, Sussex, Surrey, London & Brighton. But I'm happy to work anywhere and travel regularly in all of the home counties as I have clients in those areas too.
Venues I frequently attend: I love shabby, retro, vintage, chic weddings in the countryside. Just give me a marquee in a field and I'm very happy. But I also like church weddings and religious buildings as they're so beautiful. I also like gothic architecture or neo-classical so venues like this are pretty cool too. I love those city weddings that are really out there too, like old warehouses, converted churches or hotels with graffiti inside!
I found inspiration from: My wife. Landscapes and our beautiful countryside. I sometimes walk around and see a background and light on my day off and I'm thinking about how I could shoot it. I'm driven by my Facebook/Instagram feed, which is covered in posts from other photographers too so I guess I'm also inspired by competition.
Success in photography: Winner: Night Photography category - Ideastap competition. Commended: Landscape Photographer of The Year 2016. Running my own photography business for over ten years.
Featured Weddings & Articles in various magazines and blogs, including a new book on wedding planning. See for
https://www.pbweddingphotography.com/press/
details.
Photographic training: AS & A Levels in Photography
Foundation degree in Art & Design, specialising in Photography
BA Editorial Photography
Canon Professional Services Training Courses
My interests outside photography: With most of my wedding photography taking place on Saturdays, I like to spend my Sundays relaxing or climbing hills and walking in the countryside, taking snaps of the rolling landscape as I go. I also love cooking – mostly vegetarian food – as well as real ale and craft beer, a good bottle of wine (preferably Côtes du Rhône, but usually my wife wants to drink Sauvignon Blanc), Kayaking, Bouldering, Camping with friends, LBC radio, Tim Vine's hilarious one liners, COFFEE, arguing with friends and family about politics, bike rides in the countryside, history books, trying my best not to be a hipster, Scandinavian crime dramas, reading Private Eye, Game of Thrones (the books and TV show), 80s/90s music and a really good book.
Major events: Eh...? I supposed I got married this year, does that count? I'm lucky to have found a job that I love, and I don't see as work. When I'm not doing some of the other things above or enjoying time with friends, I'm probably up on a hill shooting landscapes. I wouldn't say I'm a workaholic, but photography is a huge part of my life.
Testimonials:
Christopher & Victoria
Philip went above and beyond on our wedding day. He was so helpful prior to and on the day and made everything run smoothly. We've had so many comments from our guests on how good he was at his job on the day (and what a nice man he is) and we've had even more amazing comments on his photos! Thank you Phil for capturing the best day of our lives perfectly.
Ashley & Charlene
OMG! I love them - thank you so much Phil - I can't believe how much detail you have captured of all the little things I have made.
Its like Christmas came early!! You are so talented. You have captured our happiest day of our lives perfectly.
That's my weekend sorted constantly looking through them!
I can't thank you enough for all of your efforts.
Marc & Hannah Williams
We've received the disk and LOVE the photos!! Thank you so much!
Thanks again Phil, you helped make our day so easy and fun and I can't wait to share your amazing photo's with everyone!
Johnny & Amy-Rose Carrington
Hi Phil,
How are you?
Thank you for doing such a super job with the pictures i know i have a awkward smile and we did not give you much direction as to what we wanted but they are amazing and your defiantly darn good at your job so thank you so much for this.
Chris & Natasha Williams
Just to let you know the disc arrived on Thursday and we are so thrilled with the photos, you really captured the whole day brilliantly!! Printed out a load of photos to show family this weekend, such great photos!!
Thank you.
Chris & Charlotte Blackwell
Hey Phil! We love the photos, can't stop looking through them.
Looking forward to married life actually starting!! Also thought I would let you know that you have had many compliments from our guests. They loved your relaxed approach and said you weren't intrusive at all. Helped make the relaxed/happy wedding atmosphere!
See you both soon. And continue the great photography work. Very talented!
Nick &;Vicky Adie
Thank you so much for our photo books and others bits! We are so pleased with them and the quality of the photo book is fantastic.
You have been so great from start to finish and we really can't thank you enough. We don't hesitate to recommend you to anyone we know getting married!
David & Lauren Balsom
We've both had a look through the pictures and we love them! Really pleased that you managed to capture our big day so brilliantly. We're really looking forward to getting the disk now!
Thanks so much again!
Marian & Rob Giddings
I wanted to tell you that the photos are incredible, we absolutely LOVE them!!!! We couldn't have wished for better pictures, thank you so much! You really have taken all the pictures we asked for, many of which were a bit different to the norm and I think you really captured the vision we were after and we are absolutely thrilled!!!
The horse ones are fantastic and I particularly love the one where Rob is carrying me taken from behind, I think that's really special! As for the horse and cart, wow, us all on the straw bales, and all the pictures of everyone enjoying the day... I could go on, they are great!!!
Thank you so much for listening so intently to what we were after, I really appreciate your time and effort that has gone into making these what they are :)
Caroline & Dean
We got the photos in the post during the week, we are really pleased with them. Thanks for all your hard work on the day!
Matt & Amy
Good morning Phil, Everyone who's seen our photos has said how good they are and most have said that they're probably the best wedding photos in terms of style and quality they've seen. Amy and I feel the same.
Several of my friends and family also mentioned you specifically and had nothing but praise for the way you handled the day with poise, practicality and ease. We would always recommend your services to others and the photos speak for themselves.
Steve & Charlotte
Just got back from the honeymoon, a little tired but we were so excited to have the photos to open! Thanks so much for getting them out so quickly. We had meant to text you before we went away, to thank you also for staying at the wedding until the end and for doing such a fantastic job - we'd absolutely recommend you to others and more than happy to write a testimonial for your website if that would help. We've had a quick look at the photos and they look great! No doubt we'll spend more time looking at them later today.
Sarah Wood
Hi Phil, what can I say your pictures are beyond what I ever hoped for, you made me feel so relaxed on the day thank you so much, it felt just like the old days seeing you I am looking through the pics to try and pic the best ones too many to choose from!!! I will be in touch soon, Lots of love sarah x x
Carl & Denise
We have just viewed the photo's and are extremely happy with them. You captured our day perfectly. We are going to order an album and various photo's are our friends for gifts, so will be in touch soon. Thank you for providing an excellent service.
Sam & Holly
You got some great shots throughout the day and it really captured everything we wanted. It was lovely to look back over them. You were brilliant on the day as well, fun to have around and very professional.
We got the wedding album in the post yesterday and really enjoyed looking through it last night. Lots of great memories and fun to relive the day through all the photos.
We've been extremely happy with the service we have got from you and won't hesitate to recommend you to friends and family that get married in the future.
Ant & Tam
Mr Bedford... Tam and I can't begin to thank you for being the best photographer in the WORLD at the weekend! You really went so far above and beyond the call of duty that the call of duty was a indistinguishable dot in the distance!
Thanks again Philip you are a truly splendid gentleman!
Why I like the SWPP: I joined to develop myself professionally and see how I stack up against others in terms of competitions and qualifications. I've really enjoyed the magazine and handbook together with membership offers, it's been quite overwhelming and I don't know where to start!
Tagline: Always look forward, but treasure the past.
Future plans: Have kids, retire when I'm not too old and have a great time doing it all.
Philip is also a member of
SINWP
Other wedding photographic services
Wedding Contemporary
Wedding Photojournalism
Civil Religious weddings
Storybook wedding
Multicultural wedding services
Humanist Weddings
Destination Weddings
Leather Wedding Albums
Parents albums
Proof albums
Engagements
Civil partnerships
Online proofing service
Providing elegant and timeless photography services
More Photographers around London
Photographers in London
Philip Bedford is a Wedding Photographer
Getting Married? we have a list of
Wedding Venues in London
if you're needing transport for your special day we have some
Wedding Cars for Hire in London
The Societies of Photographers Convention and Trade Show at The Novotel London West, Hammersmith ...
You have 0 days until The Societies of Photographers Convention starting on Wednesday 16th March 2022 .