Photographic News
New CorelDRAW Graphics Suite X5 Limited Edition Extends Design Possibilities
http://swpp.co.uk/professional_imagemaker/news/CorelDRAW_Graphics.htm
How to grab a £75 Bowens trade-in deal in a flash
http://swpp.co.uk/professional_imagemaker/news/Bowens_trade_in.htm
PENTAX 645D Medium-format Digital SLR Wins Camera of The Year at Camera GP Japan 2011 Awards
http://swpp.co.uk/professional_imagemaker/news/pentax_645d.htm
Pantone Certified Printer Program Measures up to Precise Design Demands
http://swpp.co.uk/professional_imagemaker/news/pantone_0511.htm
Get inspired at Unveiled, our unique wedding photography event
http://swpp.co.uk/professional_imagemaker/news/BJP_Event.htm

The Sunbounce Kid comes to town
http://swpp.co.uk/professional_imagemaker/news/Sunbounce_kid.htm

Aspiring Photographers Set For National Exposure
http://swpp.co.uk/professional_imagemaker/news/indiegogo.htm

AKVIS ArtSuite v.7.0 With New Frames: Sports Frame Pack And Fabric Patterns!
http://swpp.co.uk/professional_imagemaker/news/Akvis_May1211.htm

London 2012 sees new licensee join merchandise programme
http://swpp.co.uk/professional_imagemaker/news/nikon_london_2012.htm

Latest Photographic News: http://swpp.co.uk/news/
Boutique Boudoir in Mayfair - Convention 2012
Presented by Trevor and Faye Yerbury
Join Trevor & Faye in the stunning Chesterfield Hotel in London's exclusive Mayfair for this one-off BOUDOIR ACADEMY @ The 2012 Convention.

Trevor and Faye will spend the day with their delegates at this beautiful boutique hotel.

They will demonstrate their amazing skills on how they work with women in this genre of photography.

There will be plenty of outfit, make-up and hair changes, which will give lots of different looks on the day.

You will learn to pose, light and take beautiful images for your private portfolios, which you can show your clients. You will be working with both natural daylight and flash.

Trevor & Faye have an international reputation for their Fine Art Nude images with their work held in many private collections around the world.

This class is very limited on numbers. Book now to avoid disappointment.
Members £150 Non Members £225 (Per Person)
http://swpp.co.uk/convention/2012/title-class-Yerbury4851Yerbury5420HandsonTuesday.htm
Kata 465 DR Includes Free Monopod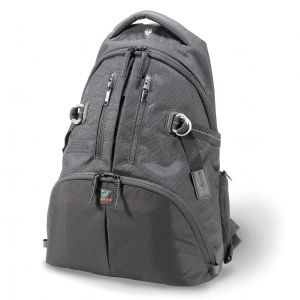 The DR-465 Digital Rucksack features a unique TST RIB structural protection for two D/SLR with mounted lens, 3-4 lenses, flash etc. + personal gear. By removing the padded bottom camera insert you can easily convert this rucksack from a camera bag to a daypack when not shooting.

The main compartment holds a D/SLR in top grip position while the modular dividers system will separate, organize and protect lenses, flashes and other accessories to suit your particular needs.

Usually £99 Special Offer £55
http://thesocieties.net/store/index.php?main_page=product_info&cPath=3&products_id=463

Spend over £30 and receive free post and packaging!
Join today for £99 and you could receive this bag as a welcome gift.

http://thesocieties.net/store/
Benefits of Membership

Free listing on our web site
Professional Imagemaker magazine
Online Photographic Forum
Online Exhibition
The Monthly Image Competition
Mentor Me Programme
Qualifications
Free Welcome Gift on joining
Discounts on accepting card payments*
Reduced Insurance Rates*

*UK & Ireland only
What the Members Say
"The SWPP has been a fantastic research over the years, not only by running great seminars but their Mentor Me programme has help me achieve my LSWPP. I also need to mention the Professional Image Make it has got to be one of the best photography magazines around." - Gavin C

"As I'm pretty new to it I think the main reason to join was to feel part of a community of like-minded people. Also the ability to use the mentor me programme and enter some competitions. I'm looking forward to the forum and hoping it can answer some of the problems I come up against." - Rossie B

"The sense of security I gain from knowing that I'm not alone in this business! Information. Networking opportunities. Special deals (insurance etc) arranged through the SWPP. The air of legitimacy that being a member affords to my business." - Lesley W

"I feel that the SWPP gives a good service in its opportunities for furthering photographic ability and the services it provides. It is also a recognised logo, which allows clients some reassurance about the quality of work they may expect from a member".- Margaret S
Join us today and start receiving the benefits of membership that will dramatically help your business.
Members Training Days
6 June, Great Missenden - Weddings
7 June, Newbury - Weddings
22 June, Rothley - Weddings
27 June, - Great Missenden - Commercial
30 June, - Bath - Foundation Level
Each day is split into two sessions.
Cost: £40 per session/£80 Full-Day per person
Join today to take advantage of this exclusive benefit of membership.
For more information on the days please see: http://swpp.co.uk/seminar_files/members_training_days.htm