See members Exhibitions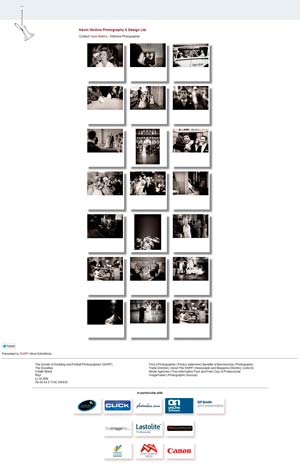 Increase your presence and showcase your work on this site with our Online Exhibition, exclusive to The Societies' members.
Benefit from the 1 million plus page views that we receive each month
Increase your referrals
Increase your profitability
Increase your own website visibility
The internet is the ultimate lead generation, prospecting and super fast business generating tool!
View an example of an Online exhibition 'here'
As professional photographers we are in the business of providing power-packed imagery and it is essential that we maximise our potential by creating customer awareness. The internet is by far the most powerful tool for attracting new clients with the role of the web changing day by day.

Online Exhibitions are linked from the member's page and they are a popular facility for consumers wishing to have a sneak preview of members' work.

A complimentary Online Exhibition is available for each Society you are a member of.
How to submit images for your Online Exhibition
Select up to 30 images to include on the page
Resize the images to 400 pixels on the longest side
Rename the images to 1-30.jpg
Compress all the files into one zip folder
Please then rename the zip file
YourName_MembershipNumber_OnlineExhibition_society
i.e John_Jones_12345_OnlineExhibition_SINWP.zip
Please then email the zip folder to phil@swpp.co.uk
We reserve the right not to display images which are deemed to be inappropriate, details on request.
What our members say
The Societies of Photographers Convention and Trade Show at The Novotel London West, Hammersmith ...
You have 228 days until The Societies of Photographers Convention starting on Wednesday 16th March 2022