The Importance of Drone Insurance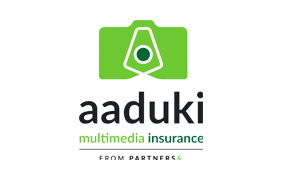 If there is one area of professional photography that is "taking off" on a huge scale it is the use of unmanned drones for aerial photographic and video work.

The use of a drone or UAV (Unmanned Aerial Vehicle) offers a distinct selling advantage with opportunities of still images and video media ranging from Weddings and Estate Agency to Environmental and Agricultural work.

The perils of a drone colliding with a passenger aircraft, someone's prize racing pigeon or falling out of the sky into a wedding party with propellers whirling are bad enough if you don't have the right insurance cover but what if you didn't have permission to fly anyway?

Photographers should be thinking of joining professional bodies to keep up to date with all the rules and regulations of the CAA (Civil Aviation Authority) or in Ireland the IAA (Irish Aviation Authority).

The regulations between the two countries vary tremendously and it's a good idea to see what is actually required before buying any form of insurance.

In the UK the hard facts are you need a licence. If you ignore this and use a drone without one for commercial purposes you are potentially landing yourself with a fine of up to £5,000.

In the Republic the rules are much more relaxed but you will need to register your drone with the IAA if it weights over 1kg and they recommend you hold insurance - in the UK if you have an accident and you haven't got the right insurance you will get hammered.
The likelihood is that the Public Liability for your general insurance policy does not cover aerial work and you are strongly advised to check your current policy very carefully. It is best to check immediately before an accident and do make sure to get insurance specifically arranged with UAV users in mind and also tailored to your own requirements.

This area is an absolute minefield from not only standard Public Liability insurance but includes factors such as the weight of the machine, your experience, where you intend to fly and the safety systems on the machine. In other words a specifically tailored insurance policy to your own business is an essential requirement.

If anyone prosecuting you can prove that you did not have PFAW (Permission for Aerial Work) and you did not have any appropriate training so you understood the power and limitations of your machine then you are in big trouble.

More and more customers commissioning aerial work such as TV companies etc. are checking if a photographer has the permission to fly by checking the list of approved operators. So if your name isn't on it you could be missing out on the really big bucks.

You wouldn't dream of taking a job on land without being fully covered by insurance and making sure you're not trespassing or acting illegally in any way. Just because drones are operated in the air doesn't mean all of these cautions should be abandoned. Ignorance may be bliss but in this case it's also very, very dangerous.
Aaduki can be contacted Monday to Friday 9am to 5pm on 020 3633 2280. Quotes are available 24 hours a day on line at www.aaduki.com/
Article first published 15/07/2016.