How secure is your future and what would you do if illness or an accident affected it?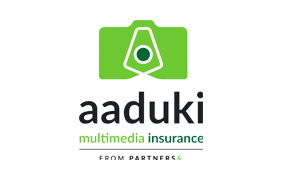 We are now well and truly in the digital age and most photographers have invested heavily in digital equipment. Quite sensibly they insure their equipment to ensure if it is lost or damaged, their livelihood will not suffer. Yet, how many photographers insure themselves to prevent their livelihood from being destroyed in the event of an illness or accident? What if you lost an eye or an arm? Expensive equipment is not much use if the photographer can no longer operate it.
Don't let an illness or accident destroy your financial future!
Income Protection cover is vitally important for all self employed and employed individuals who wish to maintain an acceptable standard of living in the event of an illness or accident occurring that prevents them from working.

The type and levels of cover varies and ranges from annual Personal Accident or Personal Accident and Sickness policies to a more permanent Income Protection plan.
Personal Accident / Personal Accident and Sickness cover
These are annually renewable contracts and provide cover at the amount selected by the insured. A weekly benefit up to 65% of the gross weekly wage is available and in addition a capital benefit can be selected which is payable in the event of death, permanent total disablement, loss of sight, hearing or one or more limbs.

The weekly benefit is payable for up to 104 weeks and commences after a 7 day waiting period. Once a valid claim occurs, benefits are payable from the end of the waiting period until the insured either recovers and returns to work; up to the 104-week benefit payment limit or until the policyholder dies whichever occurs first.

Because the benefit payment period is limited, you need to consider what you would use as income if an accident or illness prevented you from working for a longer period.

You therefore might like to consider Income Protection in addition to make sure your wage doesn't dry up!


Income Protection
These are permanent contracts. Once the applicant has applied for cover, the insurer assesses the applicant's health, occupational duties, term of the contract, waiting period and the levels of cover required. Terms are then offered and once the applicant accepts these terms they are binding on the Insurer. The Insurer is unable to amend the terms of that contract or cancel it irrespective of how often a claim is made or how long the claim is payable.

Once a valid claim occurs, benefits are payable from the end of the waiting period until the insured either recovers and returns to work; up to the expiry date of the contract (the contract is written to the applicant's anticipated retirement age) or until the policyholder dies whichever occurs first.

Generally, cover is available up to a maximum of 50% of income. This is a tax-free benefit and it becomes payable after a waiting period. The waiting period can be tailored to fit in with the individual's personal circumstances, for example an established business may expect income to continue to be received for 13 weeks after an illness/ accident as they are awaiting payment of invoices for work already completed. Alternatively, if an individual has built up an emergency fund, this can be drawn down until the benefit becomes payable. Typical waiting periods are 4, 8, 13, 26, 52 and 104 weeks.

It is possible to use the Income Protection contract as a support plan to Personal Accident and Sickness cover whereby the waiting period on the Income Protection plan is set at 104 weeks so the benefits become payable when those paid under the Personal Accident and Sickness plan become exhausted. The Income Protection plan can be used as an alternative to Personal Accident and Sickness cover when a shorter waiting period is selected, say 4 weeks.

Cover can be index linked at a fixed rate or in line with the retail prices index to ensure benefits retain a "real value". Photographers need to make sure the plan they purchase provides cover in the event of them being unable to follow their own occupation as a result of illness/accident as some Companies limit cover to an own or suited definition or to an any occupation definition. Both these definitions may restrict a claim payment. Therefore discussing this fully with an independent financial adviser is very important before you sign on the dotted line!
The importance of Independent Financial Advice
To ensure you do not purchase a plan that offers more restrictive cover than would be ideally suitable, it is important to discuss your circumstances and requirements with an independent financial adviser. They can then select from the marketplace the most suitable contract for your needs. An adviser that recommends products from a single Company or a small number of Companies whilst endeavouring to meet your need may not have the right product terms and conditions and the cost may also be greater.

You can get this independent advice through an introduction from Aaduki Multimedia Insurance who are one of the leading Insurance Providers to Photographers in the UK.

For more information contact Brian Sedge or Linda Hall of Williamson Carson on 020 8650 922 and quote "SWPP". Alternatively contact Aaduki Multimedia on 020 3633 2280 and ask for a call back.

Written by Brian Sedge and Nik Stewert and article approved by Williamson Carson (Life & Pensions) Ltd.

Nik Stewert is the National Marketing Manager for Aaduki Multimedia Insurance and was the previous Scheme Manager for Imaging Insurance. He has over 10 years experience in the insurance market with over 5 years specifically for photographers, journalists and video makers.

Brian Sedge is an Independent Financial Advisor with over 15 years experience. He is also an associate member of the Chartered Insurance Institute

Call us on 020 3633 2280 for more advice or if you have a specific question.