Pay peanuts get monkeys - why making sure you have the right insurance form the beginning can save you time, money and heartache!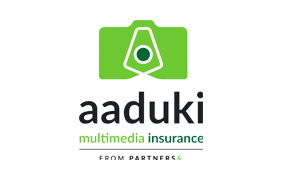 There are lots of different insurance brokers out there that claim to specialise in offering insurance products for photographers but do they? Are they just offering you a great deal on insurance or are they really covering the risks you need? Here is a helpful quick guide about some of the things you should check before you agree to take out cover.
I have been offered a great premium
You have contacted lots of different Insurance companies and found one that is significantly cheaper than the others. Ask yourself, why are they so much cheaper? Do they understand the risks I face? Are they offering me cover that I need?

There are instances of companies taking premium and sending Schedules out and the photographer not being covered for the risk! Indeed, I am aware of one video maker who insured with a well known insurance company, they took his premium and sent out documents and on the last page was an exclusion for photography and video making! In other words, he had NO cover whatsoever as they specifically excluded it!

Make sure you read the documents carefully and ask anything you're not sure of - get it in writing from them! Remember, if an insurance company doesn't put in in writing, even an email, do NOT rely on phone confirmation - you need to assume it isn't covered!
Equipment cover / Material Damage
This cover is what protects the "tools of the trade" your cameras, lenses and laptops as well as all the other bits that make up your camera bag! Make sure the total that you insure is correct and you have included a little bit extra for the camera bag and all the bits you never remember, like SD cards and the like.

Do you have accidental damage cover - it is no good if you are only insured for theft - what if you drop your cameras? Some firms ONLY offer theft by violent and forcible entry - that means even if it is stolen off you when you put it on the seat next to you at a wedding it won't be insured! Make sure you check you have full theft cover.

Is the cover your insurance is offering you new for old? After all, you don't want to have to try and buy a 2nd hand camera because the insurance company won't give you the replacement value! You will need to make sure you update your values every year - equipment does tend to go UP not down in value so you need your totals to be correct, but 2nd hand equipment shouldn't be an option! Also, does the insurance company send you the camera or can you look around for yourself and use your own trusted supplier? It is no good Argos calling you to replace your camera after all!

Some companies offer a "no excess" on the policy too. This is usually not as straightforward as it seems - one company that has been offering this then doesn't cover anything below £250 unless it is stolen with everything over £250 - which means you have a £250 excess unless it is a total loss of everything! If the policy is no excess look carefully at what isn't covered if you need to make a claim.


Public Liability
Public Liability (PL) is one of the most important covers you buy - it covers slips, trips and falls but again, you cannot buy this from just anyone! You need to ensure that your cover will protect you for all the eventualities that you face. For example, one Insurance Provider does not cover PL if you're not using your camera - in short, if it is slung over your shoulder and you take someone out with it, because it is not "in use" there is no cover! This is by no means the most ridiculous things that are excluded - no cover on a public road, no cover on a bridge - this is absolutely useless for any working photographer!

Make sure your PL covers you for the work you do - it is no good not having cover for some instances - particularly ones where it is more likely that a claim may occur!
Professional Indemnity
This is something for the wedding photographer or for a photographer that shoots "one off" events that cannot be re-created. It isn't really needed for portraiture or landscape unless you have a significant client but for weddings it really is a must!

Firstly, check if you need a written contract in place approved by Insurers. Some insurance providers insist on this and if you were to have a claim without this then it would be denied!

Is your Professional Indemnity (P.I.) relying on a full civil liability wording? It needs too! After all, if you are involved in a car accident on the way to the wedding you need to know if a claim is made the Insurer will pay out! Some P.I. is for "professional negligence" cover only - this means that you must take photographers and they must be viewed as "sub-standard" for an insurer to pay! This is no good if the camera malfunctions and no shots are captured!

All of the above examples are form Insurance Providers who "specialise" in providing insurance for photographers and video / film makers!

It is really important to get it right at the beginning - make sure the cover you need is in place before you start work as a photographer. After all, you don't want to find out that you don't have insurance for that incident or risk when it comes to make a claim! Investing time now will make sure you get it right for the future...

Things to check before you buy
Is the insurance cover "all risk" and full theft cover? Does it cover unattended vehicles?
Am I protected New for Old? Do I have cover abroad?
Is my PL cover full? Are there exclusions, if so what are they?
Does my P.I. use a full civil liability wording? Am I covered if I don't make the wedding?
Do I need a contract with the Bride & Groom approved by Insurers?
Making sure you follow these 5 questions should help you ensure your cover is right for what you need. Remember, if you undertake different styles or disciplines of photography, then you may need differing cover for each of them and it is worth chatting this over with your Insurance Provider to make sure everything you do is covered.

---
Call us on 020 3633 2280 for more advice or if you have a specific question.