When the worst happens and I need to claim insurance how do I make sure everything goes through quickly and easily?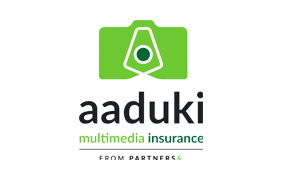 No one wants it to happen but the simple fact is that sometimes a claim can be inevitable. IN these situations, the most important thing to do is to get up and running again as quickly as possible with the least amount of hassle to you the photographer. However, sometimes it feels like insurance companies are trying to avoid paying as you have hoops to jump through so what is the best way in making sure you can get your payout / equipment replaced or claim dealt with quickly?
The first thing to recognise is that differing levels of claims can take different times to sort out. A Public Liability claim or a Professional Indemnity claim can take a lot longer due to the complexity of cases and the fact the "settlement" or amount paid out can be high.
I have dropped my camera - how can I get my claim sorted quickly?
Firstly, call your Insurance Company and explain what has happened and get a claim form. Most Insurers will email these out to you. Be completely honest when you are explaining what happened - after all, if you lie, even a little white lie, it is liable to get picked up and lead to more questions and then a delay in settlement.

When you have completed and signed your claim form send it back with all the "proof" that has been requested. If this is a camera body or lens a receipt to proof ownership will be required. You will also need to provide a couple of quotes to replace it too. Usually a quick call to your local camera dealer and a print out from an reputable internet firm will suffice. Insurers have to make sure they are protecting other policyholders by making your prove you own the equipment plus are subject to money laundering laws so have to prove they are not "funding" criminal activity! It may sound silly, but the Government takes these things seriously even if it is a couple of hundred quid!
I bought my equipment 2nd hand off eBay but am claiming for new equipment. How do I prove I own it?
Simple, the policy is new for old so as long as you have insured your 2nd hand piece of equipment for the replacement cost "as new" today (on the day you took out your policy AND the day you renewed) then there is no problem. A receipt off of ebay is acceptable as long as it shows the equipment on it which most do. Beware of scribbled notes on bits of paper from car boot sales or the like though - this can cause problems with Insurers.


I bought my equipment in from another country where it was cheaper and I only have the receipt in the local currency - is this a problem?
It could be. If you are a professional photographer Insurers may ask you to prove you paid the importation tax on it so you need to bare this in mind. After all, if you are running a legitimate UK business it is expected you pay tax and N.I. If the equipment came in from another EEA (European Economic Area) country then this is not a problem. Might be worth supplying a UK £ equivalent as Insurers are likely to replace from the UK! It is also worth noting that if you have bought goods from outside of the UK warranties might not be in force or worse still you may have to send your equipment back to the country it was purchased in to get it repaired!
I have worked booked in and need my camera - what do I do?
Don't worry! As long as you can prove you have work then there is an element of "hired in" on most policies that will allow you to hire replacement equipment whilst your claim is being dealt with. It is always best to discuss this with the claims handler. Make sure though you don't take 2 weeks to make your claim and then expect the Insurer to pay for hire equipment - they will take a dim view of this!
How quickly can my claim be sorted out?
It is imperative that you provide all the proof of ownership, replacement quotes and claim form at the same time. This will help speed things up. If you miss something out and the Insurer has to come back and ask for it then this will cause delays as they will have a backlog of claims to look at and will only contact you once yours reaches the top of the pile or your documents are provided. Try and avoid the delay by providing everything they ask for at the same time.
I am going to have to ask my accountant for the receipts. Shall I wait and put everything in together?
If this is going to cause a delay of a day or so then it might be worth waiting - providing you do not have outstanding work to do. If it is going to take a week or more, then put your claim form in straight away and explain the receipts are on the way once you get them from the accountant. Most policies will tell you that you must make claims straight away or any event within 30 days so don't delay or the Insurer will start asking you why there was the delay in the first place leading to even more delays in the claim being finalised!
Someone has complained about the pictures I have taken saying they are not good enough. What should I do?
Call your Insurance provider now. Don't wait, just call straight away and notify them there might be a claim. If there is no claim, then this shouldn't affect the cost you pay on your renewal or premium but Professional Indemnity (P.I.) claims have a nasty habit of getting out of hand and ending up in court so it is better to notify straight away. Contact the client who has made the complaint to you and tell them you need it in writing for your Insurance Company. As soon as you receive the letter from them sends it straight on - do not reply without your Insurer giving you advice. Never admit any kind of liability at all to your client. This would also apply if there was a Public Liability (PL) claim against you too.
Are there any things I should look out for when taking a policy to ensure that if I do have a claim that it will be settled quickly?
There are certainly a few things you can watch out for that will help in the event of a claim. Spending a little time and getting it right when you take out the policy will save you trouble if a claim occurs! You should always consider:
Making sure your Insurance Provider has a list of equipment with values over £1,000. Make sure the item is listed with its make, model, serial number and replacement cost. If you forget one of these, then your claim amount will be limited!
Make sure you are Insuring with a UK Company. There are Insurers in the market that might be a bit cheaper but are based overseas - if they go "bust" then any customers and the authorities in their country will have first call on their assets. This means you could be left high and dry - paid a premium with no cover and will have to start again! It could cost you more in the long run and in the worst case scenario you could end up not having a claim paid.
Always be honest with your Insurance provider. Trying to pull the wool over their eyes doesn't usually work and only delays claims or dismisses them!
It is important to realise that not all Insurance Companies or Providers work in the same way so it is best to check them out first. Reading through all the Terms and Conditions might seem tedious, but could save a lot of trouble in the long term. Always make sure you are happy with the product you are being offered and the coverage. But the most important thing to do is not to believe that you will have a claim everytime you step out of your front door - fear will lead to self-prophecy so just do everything you can to limit any chance of a claim and you will be fine.
---
Call us on 020 3633 2280 for more advice or if you have a specific question.