I am thinking of buying a Drone to use - what are the insurance implications?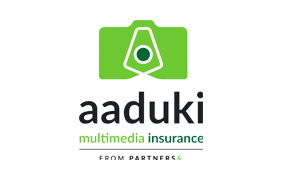 If there is one area of professional photography that is set to "take off" on a huge scale this year it will be the use of unmanned drones for aerial photographic and video work. The use of a drone or UAV (Unmanned Aerial Vehicle) gives the owner of such a system a distinct selling advantage with opportunities of still images and video media ranging from Weddings and Estate Agency to Environmental and Agricultural work.

However put in simple terms UAVs can be classed the same way as any other aircraft. The perils of a drone colliding with a passenger aircraft or falling out of the sky into a wedding party with propellers whirling are bad enough, if you don't have the right insurance cover but what if you didn't have permission to fly anyway? Photographers should be thinking of joining bodies such as SUAS (Society for Unmanned Aerial Systems) to keep up to date with all the rules and regulations of the CAA (Civil Aviation Authority) or in Ireland the IAA (Irish Aviation Authority).

Regulations set out in the UK's Air Navigation Order state that, for safety reasons, a license is needed to operate a drone to make money. Any business or person operating an unmanned aircraft for commercial use requires Permission from the CAA. Photographers who ignore this and use drones without a license for commercial purposes are potentially landing themselves with a fine of up to £5,000.

Obtaining a CAA license involves attending ground school on air law and navigation and completing a practical flight assessment. A list of approved operators is available on the CAA's website so customers commissioning aerial work can check if an operator has CAA's permission.

EU regulations state that as a minimum all UAV operators should have the appropriate third party liability in place. The likelihood is that the Public Liability for your general insurance policy does not cover aerial work and you are strongly advised to check your current policy very carefully.

Vince Brown of Aaduki insurance argues "With the huge opportunities for photographic and video work offered by drones it is worrying to think that many insurers will not cover this aspect of a photographer's work, so no-one should assume that they have this cover. It is best to check now before an accident happens that causes damage or injury. We have launched Aaduki Air to provide insurance specifically arranged with UAV users in mind."


This area is an absolute minefield from not only standard Public Liability but includes factors such as the weight of the machine, your experience, where you intend to fly and the safety systems on the machine. In other words a specifically tailored insurance policy to your own business is an essential requirement and you should make sure you are a member of a professional body that can represent your interests and advise you on concerns that may arise.

Matt Paczkowski runs AirPixa.co.uk and travels all over the country using his UAVs for commercial photography and videography.

"We have seen a number of photographers that bought themselves small machines and use them commercially." he says "That's not only illegal, but also dangerous to the public and their customers. They are very unlikely to be aware of their drone's limitations (as they haven't had appropriate training) and any air regulations, airspace and insurance requirements etc. " This is like having your boiler fitted or serviced by a non Gas Safe registered individual.

To sum up, most photographers wouldn't dream of taking an assignment on terra firma without being fully covered by insurance and making sure they are not trespassing or acting illegally in any way. Just because drones are operated in the air doesn't mean all of these cautions should be abandoned. Ignorance may be bliss but in this case it's also very, very dangerous.

Image courtesy of www.airpixa.co.uk.

www.airpixa.co.uk
www.aaduki.com/
www.suas-global.com
www.caa.co.uk
---
Call us on 020 3633 2280 for more advice or if you have a specific question.