Why is having the Legal Expenses Cover important to me as a photographer?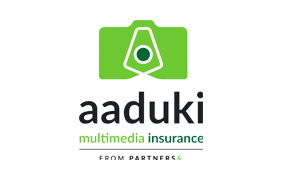 If you are a member of The Societies then they pay a contribution towards a free legal helpline for all UK and Ireland based members to help you out with immediate questions that need answering. This cover however, will only answer questions over the phone to assist you – if you still need to take "action" or defend yourself then you will need to instruct legal counsel and this can be time consuming and costly with the average legal fees from a solicitor now starting at around £100 per hour or more.

Some photographers find it inconceivable that they need this cover but with the price being less than £30 per year for over £100,000 worth of cover offered as a bolt on – is it something that is worth taking the risk on?

What would you do if you found someone was using your images on their web pages and refused to remove them? If you had an unannounced Tax or VAT inspection from Revenue and Customs? You had been prosecuted by the Police and needed to defend yourself against criminal charges? A Health and Safety complaint?

What if someone made an official complaint against you and you were summoned to appear before your governing body to explain? This cover would include professional representation to argue your case.

Getting Cover

The standard cover of £100,000 provides a cost effective solution to assist with potential legal disputes that affect your business. It helps to avoid the burden of solicitor's costs and gives you 24 hour access to experienced, qualified legal advisors who can give you on the spot advice and assistance. This cover can be added on to an existing policy quite cheaply and with this type of insurance starting at £125.00 plus tax to buy on its own it could be well worth investing in!

Surely this is just another insurance expense isn't it?

A photographer that took the legal expenses option always thought he would never need it. One day he had a tax inspection and he was required to get the books ready for it and to have his accountant explain to the "Inland Revenue" why certain things appeared where they did. The additional accountancy fees cost him over £5,000 happily picked up by the legal expenses cover!

The Legal Services Website

This is a unique benefit for Aaduki policyholders. It helps with drafting of legal documents including confidentiality agreements, employment contracts and Health and Safety agreements. This is only available through the Legal Expenses Cover and is NOT available with The Societies' Helpline!

Defending yourself

There is always an element of legal costs in Professional Indemnity if someone is suing you for the failure to produce work, but there is the on the other hand what if you have to sue someone for failing to produce work or even worse, failing to pay? This legal cover gives you the certainty of professional advice and assistance leaving you the time to get on with running your own business. Time is money, and as a photographer, particularly if you are a "one man band" then you don't want to spend time filling in court papers, answering emails and generally chasing people or trying to defend yourself when you could be out earning income. This cover helps avoid that.

Crisis Communications

This helps with advice and up to £10,000 worth of cover for someone defaming your business name. With the advent of social media sites – this can help stop a customer trashing your reputation online. Remember, once the bad news is out there on the world wide web it is almost impossible to get it taken off again!

This cover is worth paying the premium for – after all, what if something goes wrong which wasn't your fault? Are you going to spend hours every day defending yourself on social media?

I have Legal Cover with my car insurance and my home insurance surely I don't need this too?

It will depend on what the exclusions are on your other policies but traditionally car insurance legal cover is for accidents and claims relating to your car and home insurance for the same but on your home. It is highly unlikely that either will offer any cover for your business!

I have a policy with someone else and want this Legal Cover – can I buy it on it's own from you?
Yes is the short answer! We have secured a deal with the underwriters that allow us to sell this as a "bolt on" insurance (namely with something else). We can offer it as a stand alone but the price is over 5 times more expensive to start with! Either check with your current insurers that you can add it, or when your policy is due for renewal, give us a chance to quote the lot for you!
I have an existing dispute can this cover assist with that?
The short answer is no. Whilst the legal helpline from The Societies may offer advice, the legal expenses cover will not pick up any pre-existing dispute in the same way that your photographic insurance would not pay out for a claim that occurred before you were insured.
Ok, I am sold! How do I get it?
If you currently have a policy with Aaduki you just need to tell us you want it. Unfortunately, Legal Expenses cover is not something we can pro-rata so the same price would be charged even if you have only 1 month to run on your policy so this is something you might want to consider if you are approaching your renewal. If you pay by monthly Direct Debit then email us with your policy number to info@aaduki.com and we will just add it on and alter your monthly payments. If you have paid your premium in full then you will need to call us on 020 3633 2280 so we can charge the additional amount and confirm cover for you.
Legal Expenses cover may seem like one of those insurances that is just a way for insurance companies to "make more money" out of you but Aaduki we do not sell it as standard and only offer it as an additional service. It is one of those insurances that you may never need, but if you ever did you would be grateful that you had paid the premium to take the hassle out of the situation for you.
Call us on 020 3633 2280 for more advice or if you have a specific question.