Insurance questions asked by Societies' members.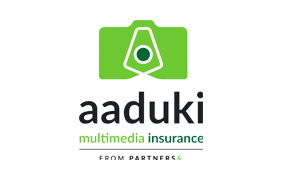 Q: Hi Aaduki,
I have a policy with Aaduki already and wondered about the possibility of paying for wedding insurance for all my wedding clients to protect myself from them cancelling or postponing my services when they cancel their wedding. Is this a viable option?

P, Hampshire

A: Aaduki says: You cannot enter into an insurance contract on behalf of someone else so this means it is not a viable option, no. My best advice would be to perhaps consider "marking" your price and then offering a discount - say £100 - off your fee if they take out insurance themselves and prove it to you. This should be enough of an incentive since premiums generally start around £30! You could always suggest they go to our website - www.aaduki.com/ where they can look at a selection of insurance plans for wedding and take cover out if they need to. If you want some leaflets from us then let us know - we can send them out to you.
---
Q:
Hi Aaduki,
I have been looking at my Professional Indemnity insurance and it says it has an aggregate limit. I have just called the insurer to find out what it means and the girl on the phone cannot help me! Do you have any ideas?
J, Cumbria
A: Aaduki says: Firstly, it is disappointing that your insurer didn't know what it means! If you are not with an insurance company specifically designed for photographers then move insurance as soon as you can! In answer to the question let me give you an example - If you have P.I. insurance up to the value of say £50,000 and have a claim against you where the insurer pays out £45,000 then if you have another claim during the 12 month policy period the maximum the insurer will pay out is £5,000! Watch out for this - it is why we generally give SWPP clients £75,000 P.I. - just in case!
---
Q:
Hi Aaduki,
I have called my household insurer and they have agreed to put my cameras on my household policy which is a lot cheaper than a stand alone policy! Is there any draw backs to this?
M, Dorset
A: Aaduki says: Yes! Make sure you get it in writing from the insurer and you are best to list all your equipment on it. If you are providing any professional services or working then they will not be so pleased when you have a claim! They also will not provide either Public Liability for work or Professional indemnity. The other draw back is if you have an accidental damage claim, this will impact on the whole of your household policy and your premium could go up. My advice is it is better to "stand alone" on a camera policy with a company that understands what you do!
---
Q:
Hi Aaduki,
I only do about 3 weddings a year - surely I can get away without having Public Liability cover and Professional Indemnity. Usually the weddings are only for friends or people I know anyway. What do you think?
G, London
A: Aaduki says: I wonder how long your friends will be friends when they discover that none of the wedding pictures have come out? Or your best friends mum has fallen over the tripod and hurt herself? I suspect you will be needing new friends as well as a large bank loan! It is not worth going out to "work" - friends or not - without insurance! And what happens if you hurt a random passer by or a staff member at the hotel where the reception is held? If you undertake any kind of work, paid or expenses, you need to be covered. My advice is either get the insurance or don't do the work!
---
Q:
Hi Aaduki,
I have been insured with another company for a year and whilst away on a trip in France I had my cameras stolen from the boot of the car. This company after initially turning down the claim has now agreed to pay it but are taking an excess of 25%! I am going to have to get a bank loan out if I want to carry on working to get the kit I need back! Can I complain to anyone about this?
T, Wiltshire
A: Aaduki says: You can complain to the company in writing first, and once you have their final answer over the complaint you can then take it further. They should have provided you with a Terms and Conditions of cover and it should detail the information in this. If not, a quick call to them will secure the answer. The company you are talking about have a reputation for this and I believe you will find that the excess of 25% set out in the conditions of the policy. I am sorry you have had this loss but would encourage you insure with a company that deals with "professional" more than amateurs next time. You also might like to go onto the forums and let other photographers now of your experience - good luck!
---
Q:
Hi Aaduki,
I read your wedding article with interest and just wondered if there was anyway of getting more general advice about starting up a wedding photography business and the insurance covers I would need. Is there any resource available for this?
M, Cardiff
A:
Aaduki says: I hope you found the article useful, and there will be a whole range of these through the year so keep watching Imagemaker for more hints, tips and advice! If you go to the main SWPP website ( www.swpp.co.uk ) and then click on Insurance policies in the list on the left it will take you to the Aaduki Insurance pages on the website. On the left is a list of the different covers you might like to consider, and if you click on these it should give you a brief explanation of the cover. If this isn't enough you can call our office during working hours on 020 3633 2280 and someone will help you through your queries. Any insurer should do this for you and if they aren't willing to assist then don't give them your business! Best of luck with your new venture.
---
Q:
Hi Aaduki,
I photographed a wedding a month or so ago and the couple have now complained about the quality of the pictures and are claiming that I missed important shots when I followed their remit exactly! My insurance company doesn't want to know as I don't have Professional Indemnity cover and I am at my wits end! The couple are threatening me with court and I simply don't know what to do!
L, Newcastle
A: Aaduki says: I am really sorry to hear that you have this problem. The first thing to do is to get the couple to put in writing to you what their complaint is exactly. If they are being speculative, this should put them off and no court in the land will take them seriously if they haven't come back to you first! Secondly, use your membership of the SWPP to help. Call the legal helpline number you have and chat to them - they should give you some sound advice and be able to assist - although you should prepare yourself for the worst just in case. Finally, if you really cannot seem to get it resolved then contact me and I will try and do what I can to help.
---
Page 1 - Page 2 - Page 3 - Page 4 - Page 5 - Page 6 - Page 7 - Page 8 - Page 9 - Page 10 - Page 11
Call us on 020 3633 2280 for more advice or if you have a specific question.