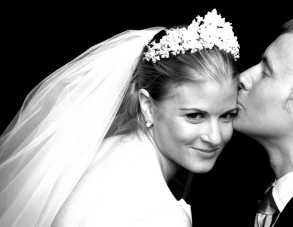 Does the bride to be need an excuse to have a party? In most cases the answer is clearly no – after all this is a golden opportunity to say goodbye to singlehood!

Planning is vital and all part of the fun, who will I invite and where shall we go? There is so much to think about on this fun occasion.

Many Hen Parties are change dress up and have some fun, visiting favourite pubs and clubs and generally letting your hair down. But beware do not get carried away especially if the 'girls night out' is close to the wedding day – after all you will need time to recover! So remember to get the invites sorted out well in advance, as you do not want to miss any one out due to other commitments.
Wedding Trivia: GROOM'S CAKE
The tradition of a "Groom's Cake" comes from England and Ireland. There, the traditional groom's cake is a fruit cake with white icing. The groom's cake is usually served along with the traditional wedding cake. Today groom's cakes are very often chocolate instead of the traditional fruit cake.