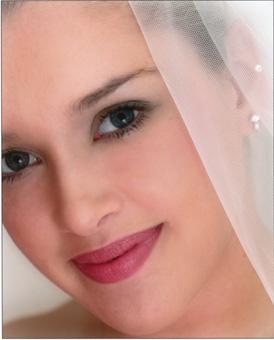 On arrival at the reception you may be asked once again to have some pictures taken with you wedding car, you have paid a great deal to hire it so you might as well keep some lasting images to remember it by.
Many reception venues are magnificent, splendid ancient properties with mature well kept gardens. The will provide your experienced wedding photographer with a variety of places to create something very special for you.
More often or not, if you have chosen some romantic shots then the photographer will ask that you are not disturbed by other guests taking their own pictures, as mentioned before this can become very distracting for you, thus leading to possible poor expressions and missed opportunities. So you photographer is not trying to be awkward by asking for exclusive time with you, he or she just wants to produce something for you to cherish for ever.
Once you have returned indoors there may well be further locations within the venue to create more images. These may include the use of staircase, window light, the honeymoon suite, by the bar - on the bar, or under a table!!, or whatever lends itself to the story of the day.
Quite often your photographer will suggest a 'mock' cutting if the wedding cake, the reason behind this is that the area is tidy and not cluttered with empty classes and plates. He or she will show you how to hold the knife and how to place it on the cake. He or she will never move the cake if it is the wrong place, though will ask the experienced hotel staff to if necessary, though always with your consent.
Further photo-opportunities arise at the reception, these may include: bridal party line up, speeches your first dance, to name but a few.
Your wedding is a 'special day', months of planning and a great deal of expenditure. So make sure that you choose a professional photographer who is experienced and will capture that day for you to cherish forever.
And finally look for a member of the SWPP to capture your day.